Fortnite - Damaged telescope locations: How to repair the damaged telescopes explained
Who's looking for what?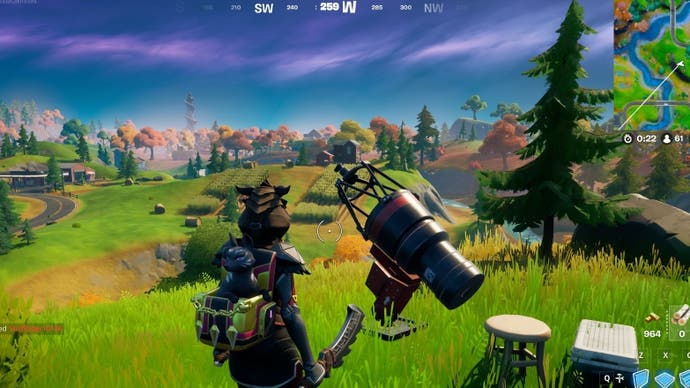 Repairing the damaged telescopes is one of the challenges preparing us, both in the terms of XP and storyline hints, for the end of Fortnite Chapter 2 Season 6.
In this challenge, you'll find yourself trekking across the Fortnite map to various damaged telescope locations so you can repair them.
Completing this Fortnite challenge will reward you with 24k XP, which will help you unlock more of the Battle Pass skins.
On this page:
---
Note this particular challenge is no longer able to be completed. What's new? Chapter 4 Season 2 has arrived! New additions include the Grind Rails and Kinetic Blades, along with the new Battle Pass, character collection and Eren Jaeger skin. It's a good idea to know how to get XP fast in Fortnite.
---
Damaged telescopes locations in Fortnite
There are seven damaged telescopes scattered across the Fortnite map: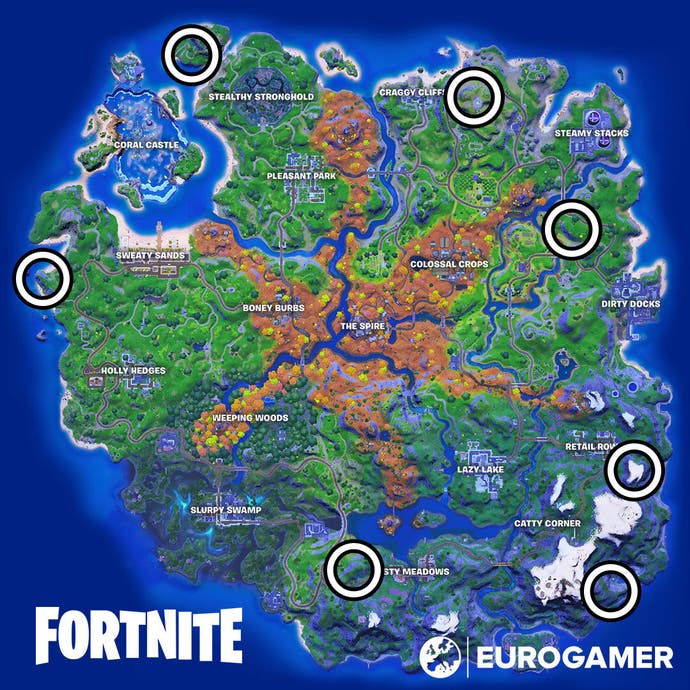 To repair a telescope you will first need to gather the required materials, which we recommend doing first to both save time and avoid other players who might also be working on this challenge.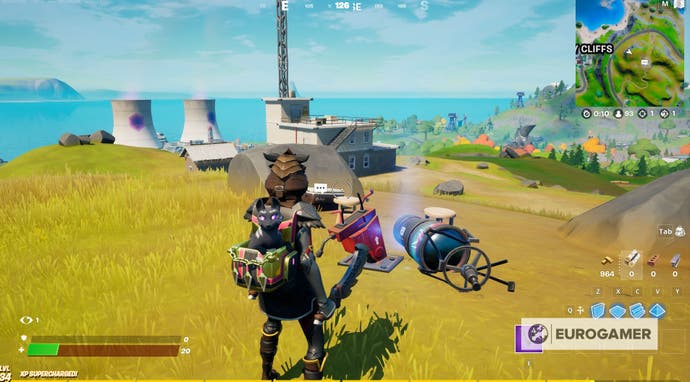 You will only need to repair five of these telescopes to complete this challenge. Still, due to the distance between most of the telescopes, this challenge will probably take you multiple challenges to complete.
---
Fortnite Chapter 4 Season 4 is here! To help you get started with this heist themed season, we have guides on how to alert a Securitry Camera, secure data from Forecast Towers and destroy weakened walls or security gates. There's also a new Victory Umbrella! Meanwhile, learn what the best weapons are, the current Augments, how to get XP fast, use the best PC settings and earn a Victory Crown.
---
How to repair a damaged telescope in Fortnite
If you want to repair one of the damaged telescopes in Fortnite, you'll first need to collect 20 metal.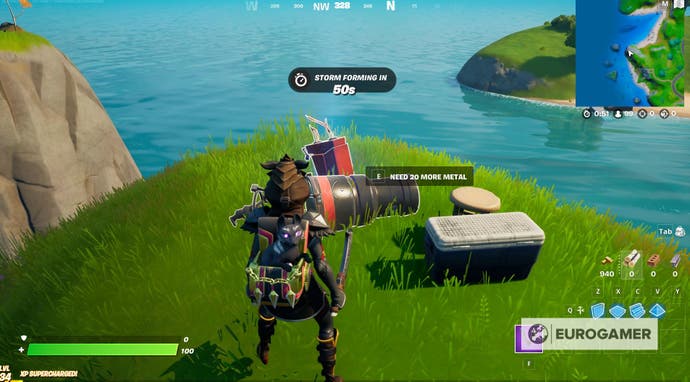 Thankfully, metal can be easily collected by destroying any metal object on the Fortnite map.
It is, however, important to remember that your material stock resets at the beginning of the match, so, even if you have 300 pieces of metal in a previous match, you'll have zero in the next.
In total, you'll have to collect 100 pieces of metal to complete this challenge, but, since the damaged telescopes are spread out across the map, you most likely won't be able to complete this challenge in one match. This means you will have to gather metal multiple times.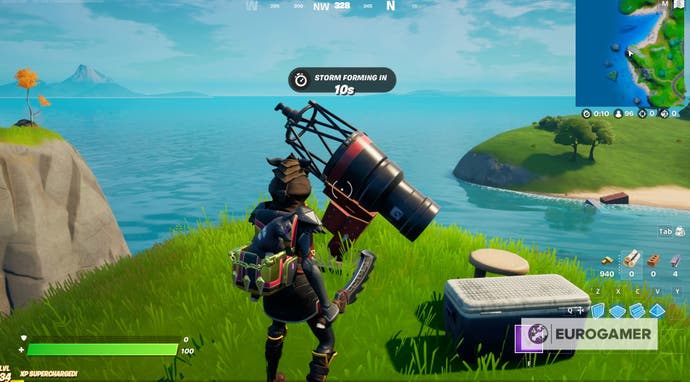 If you'd like to learn more about Fortnite Chapter 6, then check out our guides on the Battle Pass, research book locations, crafting a hunter's cloak, safe locations and unlocking the Neymar Jr skin.