Fortnite Clown Board locations - Where to find different Carnival Clown Boards
Where to find Clown Board locations dotted across Fortnite.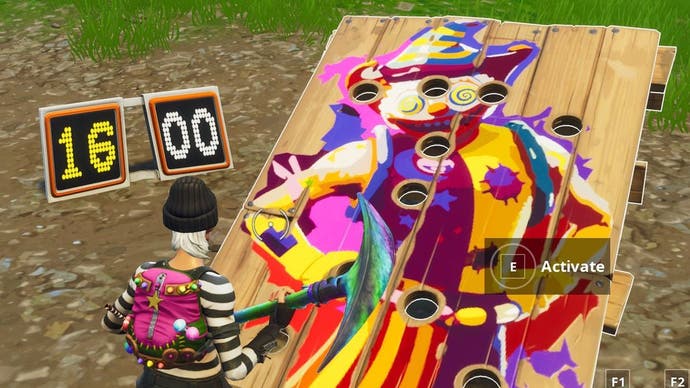 Fortnite Clown Board locations
You need to find a total of three Carnival Clown Board locations to complete this week's challenge - we've found five so far, more than enough to get the challenge wrapped up.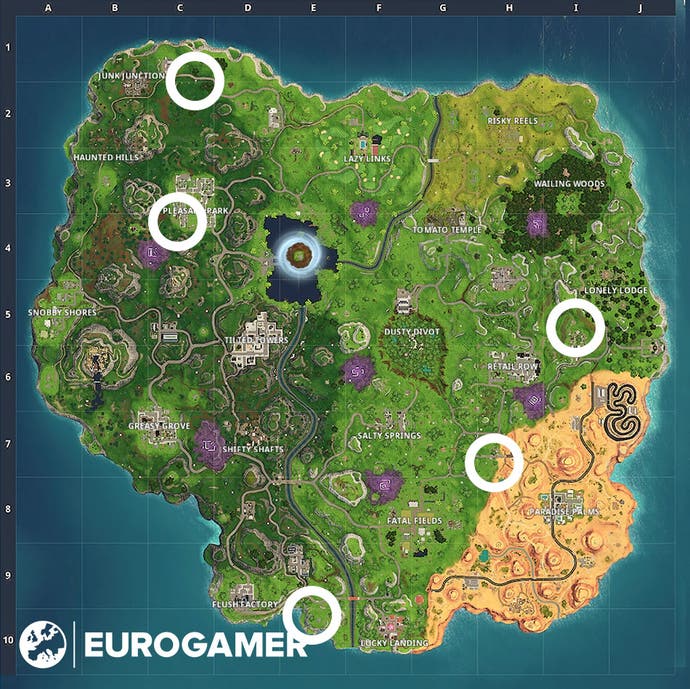 Specifically, these are found in the following locations.
South-west of Lonely Lodge, north of the unnamed park: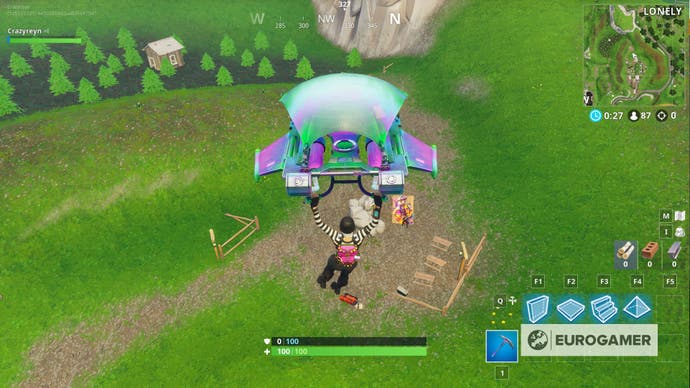 North of the desert, next to the bridge on the west side: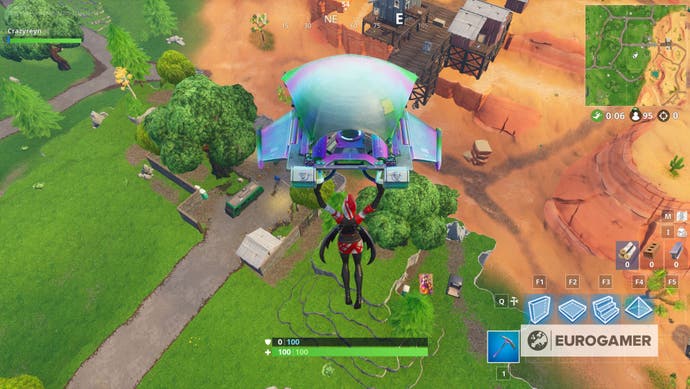 Pleasant Park, in the south-west corner: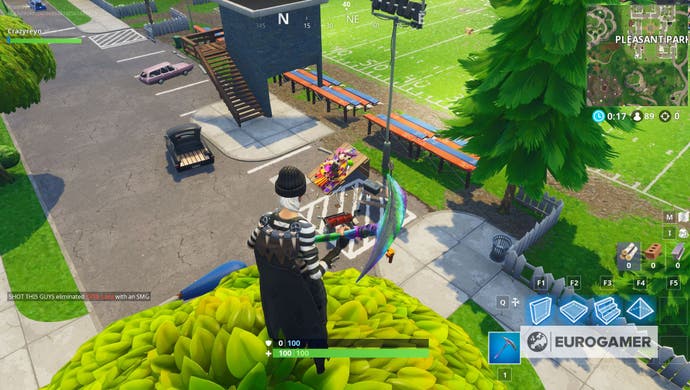 East of Junk Junction, on the outside of the starting line: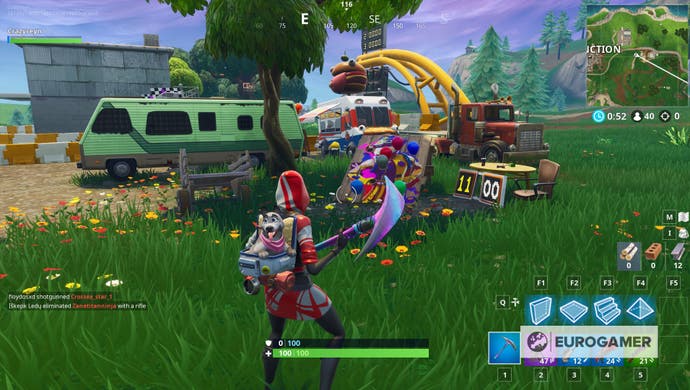 Between Flush Factory and Lucky Landing, next to a house on the cliff: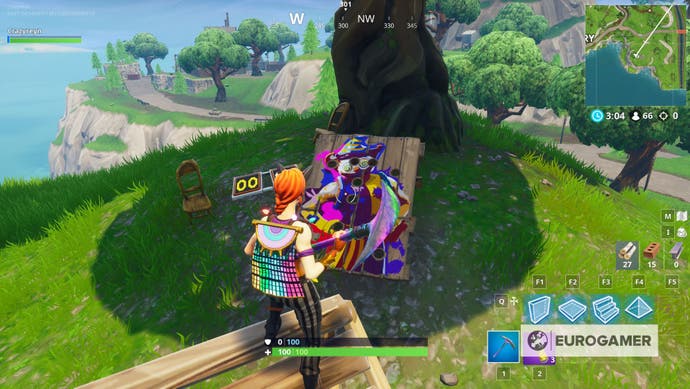 Already done? There are plenty of other Challenges to take on this week - so keep playing!
---
Fortnite Chapter 4 Season 4 is here! To help you get started with this heist themed season, we have guides on how to alert a Securitry Camera, secure data from Forecast Towers and destroy weakened walls or security gates. There's also a new Victory Umbrella! Meanwhile, learn what the best weapons are, the current Augments, how to get XP fast, use the best PC settings and earn a Victory Crown.
---
How to score 10 in different Carnival Clown Boards in Fortnite
For the Week 9 Challenges, you are tasked with the following:
Get a score of 10 or more in different carnival clown boards (3 total)
Similar to Shooting Gallery locations and Clay Pigeon locations, there is now another mini-game you can play on the map - Carnival Clown boards.
These are wooden panels with a clown painted on them, and when activated - simply stand next to them and activate the prompt that appears - you'll play a game of 'whack-a-mole' involved balloons that slowly inflate from various holes.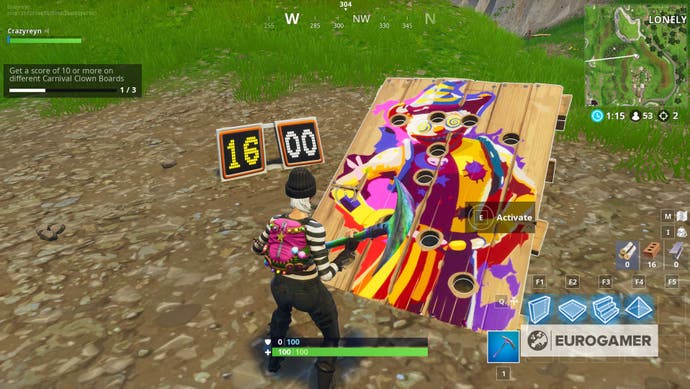 Unlike Shooting Gallery locations and Clay Pigeon locations, this is really simple. As soon as a balloon appears, stand over the balloon and whack it with your axe. Though slow to inflate to begin with, eventually they'll come thick and fast, and by the end you should get 10 no problem - completing one step of the challenge.
Do three in total, and the overall challenge is completed.
The only real difficulty here is other players sneaking up on you and taking you out while you are distracted. If you are struggling, then we recommend trying it one of the LTM modes - such as 50v50 - which splits the map so you're surrounded by other friendly players more often, meaning you won't be obstructed from working your way around the map and getting on with the challenge.