Fortnite Christmas jumpers now available for pre-order
Llama bells ring.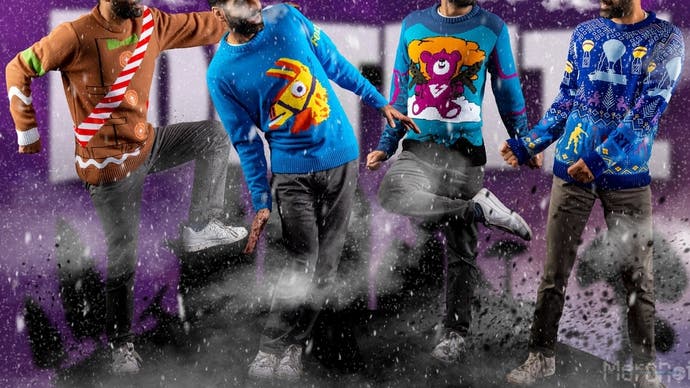 Most Fortnite players will currently be preoccupied with Season 6's spooky Halloween theme, but retailers are already looking ahead to the next big holiday. Now, you won't be able to struggle with finding a present for young Timmy this Christmas, as one website is offering Fortnite-themed Christmas jumpers.
Merchoid has listed four sweaters for pre-order, which come in varying styles of ugly battle-royale patterns. They're 100 per cent knitted, but regrettably do not come in llama wool. They really missed a trick there.
Perhaps the best thing about the sweaters are their names: "Flossin Around The Xmas Tree" along with "And A Llama In A Pear Tree" are just some of the delights on offer.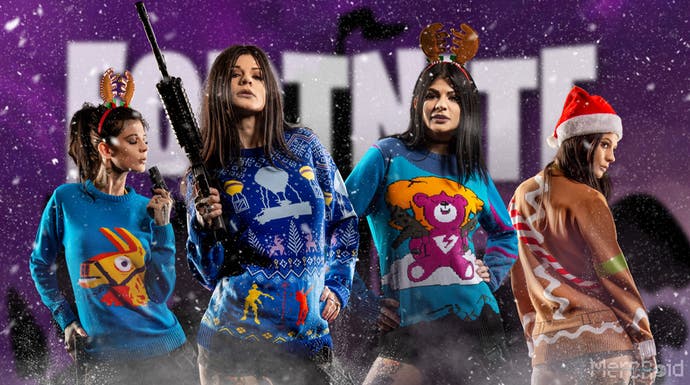 The sweaters cost £39.99, and although they're being sold on an American site, come with free shipping to the UK. They seem like a great thing to wear while playing Fortnite Monopoly, which is also a thing now. I can't wait to find this supply drop under the tree at Christmas.