Fortnite adds eye-catching new Storm Flip item, option to undo purchases
UPDATE: Polar Peak monster escapes.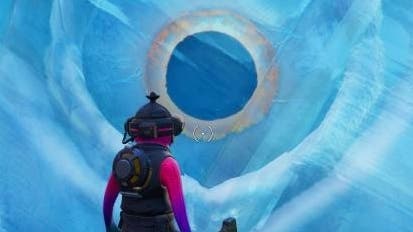 UPDATE 12:30PM: In a surprise move, the files found in today's patch for a destroyed Polar Peak have now been applied - the monster has already escaped and Polar Peak's castle has already fallen, next time you log on. Where has the monster has stomped off to, and when might it return?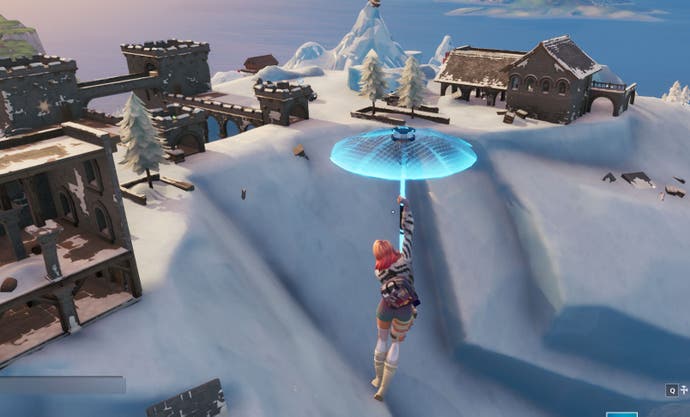 ---
ORIGINAL STORY 10:30PM: Fortnite's latest patch, available to download now, adds an intriguing new item to the game's arsenal: Storm Flip.
When thrown, this concoction creates a large bubble where it lands. Within the storm, it will create a safe zone. Outside the storm, it will conjure storm clouds that deal the usual amount of damage.
Patch 9.20's other big addition is the ability to quickly undo a purchase from the game's Item Shop, should you instantly regret picking up a particular cosmetic. The undo option will be available for a "limited time" if you stay on the purchase screen, Epic says.
There are a few exceptions, and this does not count for the Store, which sells V-Bucks, character packs and Save the World bits. Full details are in the patch notes, but it's a good start.
And in other news, the Hunting Rifle has been vaulted, the Mounted Turret buffed and the enjoyably OP Boom Bow has sadly been nerfed.
Moving on to what's not in the patch notes, Epic appears ready to finally progress its Polar Peak storyline - a week after that giant eyeball emerged from the ice where last season's volcano hammered into it.
There may be spoilers ahead...
Leaked level designs from after the event reveal the monster will indeed be breaking out of the ice, destroying much of Polar Peak in the process. The Ice King's castle will be gone, and an enormous footprint left in Greasy Grove's frozen lake.
It's unclear what will happen with the monster - will it escape? Will players be tasked with uniting for Fortnite's first proper boss battle?
Regardless, these images from Fortnite leaker FortTory (who previously leaked Tilted Towers' demise) show some of its aftermath.
''EVENTLEAK''

The footprint of the Cattus... its confirmed that the footprint at FrozenGreasy is from the Cattus! pic.twitter.com/1jDhZKwHXy

— FortTory - Fortnite leaks & news (@FortTory) June 6, 2019