Fortnite season 4 begins tomorrow
"Brace for impact."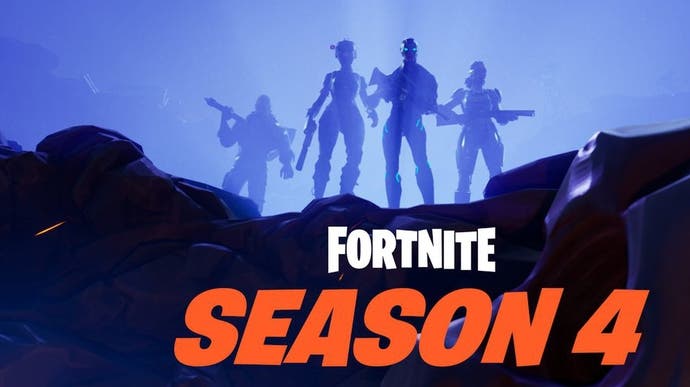 Fortnite, probably the biggest game in the world at this point, begins its fourth season of content tomorrow: 1st May 2018.
A teaser from the game's official Twitter account shows four characters emerging from what looks like a crater. "Brace for impact," the message states. Are those characters in superhero costumes?
Epic's previous teases have suggested Fortnite's fourth season will arrive with a bang - the long-awaited touchdown of the game's mysterious comet. Another recent tease suggested superheroes would also arrive at the same time. Could the two be linked?
There's a small margin for a delay, here - "witness season four tomorrow" allows Epic a little wiggle room should it need longer than expected to deploy the update and launch a trailer, instead - but we're confident the next update will arrive on schedule. A countdown to the end of season three is expected to run out tomorrow morning, UK time.
And that, presumably, will be when Fortnite's meteor will come crashing to Earth. Will Tilted Towers still be standing? Will everyone be granted super powers? Join us tomorrow to find out.