Former BioWare devs preparing new RPG Mooncrest for Kickstarter
A tale of sisterhood inspired by BioWare classics and Dark Souls.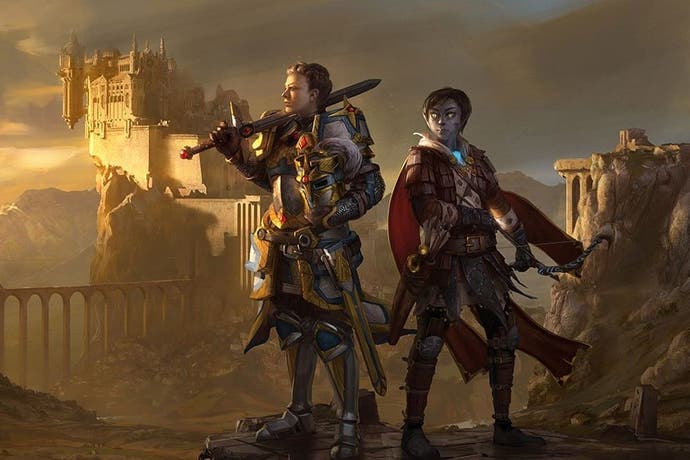 A quartet of BioWare veterans are going it alone, and are preparing to ask for your money via Kickstarter for a new role-playing game called Mooncrest.
It will be part action game, with the "modern combat design philosophies of titles such as Dark Souls", part storied and cinematic BioWare tale, and part adventure puzzle game. The story revolves around two contrasting heroines, one raised a strict paladin, the other a street-smart outcast.
Games such as Knights of the Old Republic, Neverwinter Nights and Jade Empire are mentioned as inspiration, but beyond a broad fantasy theme - as given away by the art - it's not clear how the game will look.
The founding members of developer Knightmayor are Rick Burton, James Henley, Brian Ledden, and Jeff Visgaitis. Burton and Henley worked on most of BioWare's recent franchises, and met Ledden on Star Wars: The Old Republic. Visgaitis comes from a pen-and-paper role-playing background.