For Honor outlines third year of updates
Fight! Fight! Fight!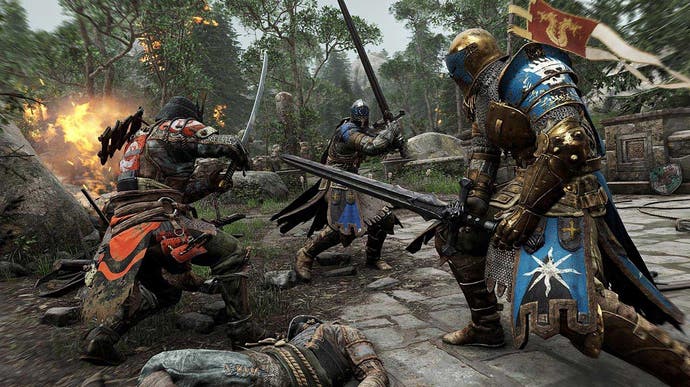 For Honor is still trucking along - Ubisoft just announced a raft of updates coming to the melee combat game during its third year.
Four seasonal updates themed around the Year of the Harbinger are planned. These updates include new heroes, new maps, gameplay balance updates as well as seasonal in-game events.
This all kicks off 31st January 2019 with the new season, Vortiger. This adds a new Knight hero to the game as well as a new map. Here's how the roadmap looks: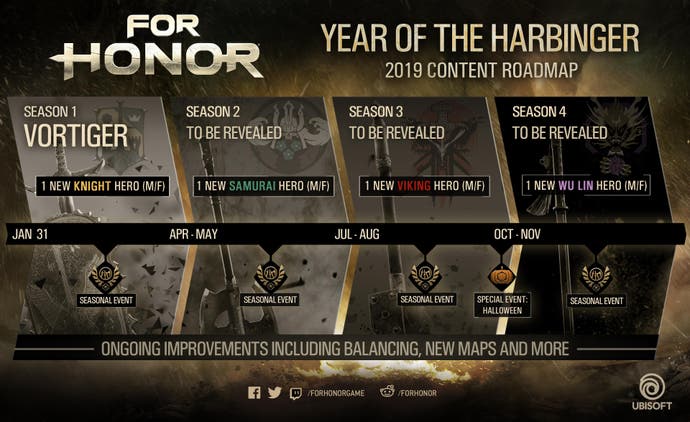 There is, as you'd expect, a For Honor year three pass, which gives you seven days early access to new heroes. If you don't have that, each new hero costs 15,000 steel - For Honor's in-game currency.
For Honor launched strong but fell off the radar as a raft of technical issues hampered the game. Ubisoft has stuck with it, though, and said For Honor hit the 15 million players milestone during its second year, when dedicated servers and the Marching Fire update were introduced. There are 22 heroes in the game right now, seven multiplayer modes, a story campaign and an unlimited PvE mode.
For Honor is a typical Ubisoft game in that it's developed by a number of its studios. Ubisoft Montreal is the big cheese here, but Ubisoft's studios in Quebec, Toronto and Blue Byte, as well as Brighton's own Studio Gobo, help out.