For Honor closed beta due later this month
Days of gory.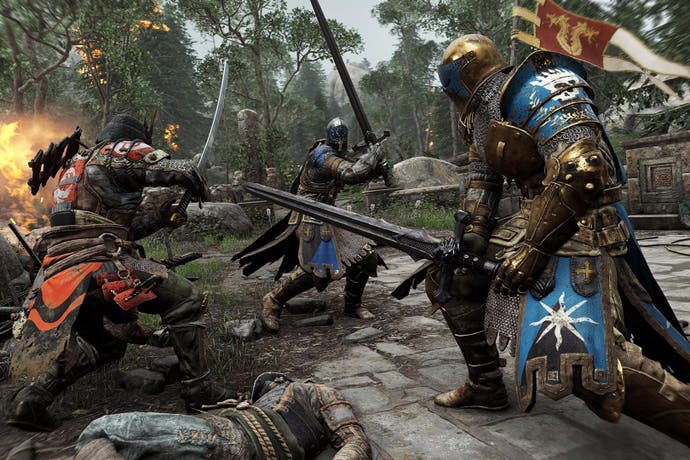 For Honor will be receiving a closed beta from 26th through 29th January, Ubisoft has announced.
You can sign up for the closed beta here, which will be available across all platforms (PS4, Xbox One and PC) and various regions.
Players are asked to pick one of three factions (Knight, Samurai or Viking) and achievements of each faction across all platforms will net bonuses for those in the same tribe. Faction bonuses earned from the beta will transfer into the full game too.
It's worth noting that picking a faction doesn't mean you're locked into actually playing as that group when in-game. You'll still be able to switch between whatever tribes and classes you prefer.
For Honor is slated for release on 14th February. Our Chris Bratt recently played For Honor at a preview event and came away gushing about his time spent in the game's Elimination mode. You can hear his full thoughts on that in the video above.