Football Manager 2013 introduces a "less time-consuming" Classic mode
It's an "alternative way" to play.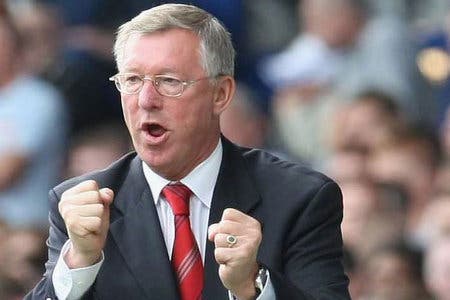 Football Manager 2013 has been formally announced for PC and Mac for release "before Christmas", as always.
The headline new bit is a Classic mode - an alternative, "less time-consuming" version of Football Manager. Presumably, this is supposed to resemble the early and rather more basic Football Manager games.
Classic mode, nicknamed "FMC", simplifies club management all that sort of stuff. With Classic mode enabled, you'll be able to blast through an entire season in around eight-10 hours.
You'll be given the choice whether to play Classic mode as an open-ended career or as a limited-time goal-driven challenge: can you save Norwich City from relegation by the end of the season, without Delia Smith's assistance? "Where are you? Let's be having you!"
These challenges are an extension of the Challenge mode seen in iOS and Android title Football Manager Handheld 2012. Five challenges will be included, with more available throughout the year.
Meet your targets, and you'll be rewarded by the removal of player work permits, for example, or an extra few million in your transfer budget.
"The introduction of FMC is a major step forward in Football Manager's evolution," Sports Interactive boss Miles Jacobson said. "In recent years it's become clear that there's a large group of people who would like to play Football Manager, but simply can't devote the time required to get the most out of the game - in fact, now that they have families and other commitments, even some members of the SI team have found themselves in this position.
"We decided, therefore, to try to find a way to accommodate players with limited free time, without significantly diluting the experience. We believe that FMC achieves this beautifully."
The addition of the game's Classic mode will not affect the standard Football Manager experience, Jacobson insisted. That will remain intact for those who prefer the full-fat approach.
"I would, however, like to stress to our many, many fans around the world that the introduction of FMC will not impact in any way on the game that they've come to know and love. For those who still want the full, 'hands-on' experience, FM13 offers exactly what they're looking for."
Other Football Manager 2013 improvements include an improved 3D match engine, additional staff roles, deeper media interaction and Steam network and leaderboard features. There's even a more realistic tax system.
Watch Miles Jacobson introduce the game's new features below.