FlatOut dev's Next Car Game now Wreckfest
18-player multiplayer added.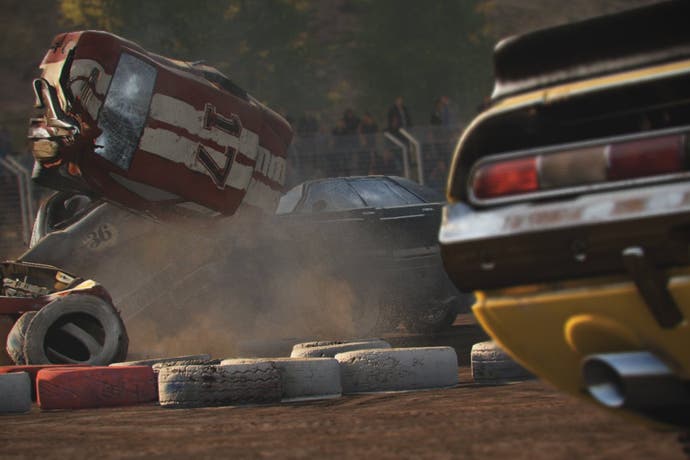 The developer of FlatOut has settled on a name for its demolition derby-themed Next Car Game: Wreckfest.
Bugbear Entertainment announced the name alongside the release of a new version of the game, which includes 18-player multiplayer and four game modes: Racing, Demolition Derby, Deathmatch and Team Deathmatch.
The developer said it was trying to get the multiplayer up to 24 players, but this will take some time.
Wreckfest, née Next Car Game, has been in Early Access since 14th January 2014. The patch notes in full are on Steam.