First XCOM: Enemy Unknown DLC announced
New Council missions! New playable squad character! New character customisation options!
2K Games has announced the first downloadable content for superb turn-based strategy game XCOM: Enemy Unknown.
Two pieces of single-player add-on content will be sold for the PC, PlayStation 3 and Xbox 360 versions of the Firaxis-made game.
The first of these is called the Slingshot Content Pack, which includes a new set of linked Council missions. You'll meet an "enigmatic" Triad operative, divert an alien ship's course and battle aliens in the skies over China.
There are three new maps tied to the Council missions, a new playable squad character with a unique story and voice and new character customisation options. 2K is yet to announce a release date or price, but did say it will be out soon and provided the image, below.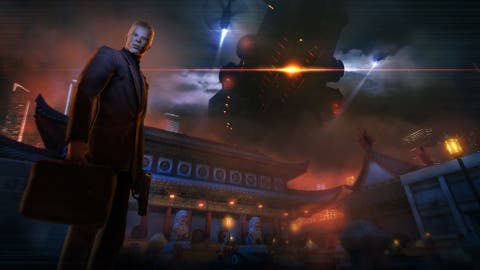 Meanwhile, 2K Games announced the Elite Soldier Pack, which was free to those who pre-ordered the game or bought it at launch, is now available to buy for 400 Microsoft Points or $4.99.