First Witcher 3: Blood and Wine screenshots show grand new city and palace
A Place in the Sun.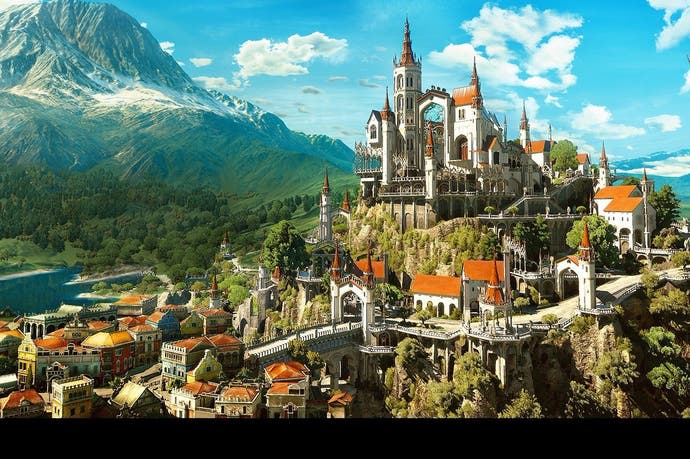 The first screenshots of second Witcher 3 expansion, Blood and Wine, have been released. They show a grand city and the palace of Beauclair basking in the sun, as well as a vineyard in the new Toussaint region, which is famed for its wine.
Blood and Wine is due in the first half of 2016, and will offer an adventure lasting 20 hours. It takes place in a large new area that we're told is visually unlike anything in the game so far. It certainly appears different in these new shots.
Toussaint, the new area, is apparently untainted by war - but hides a bloody secret. And, you know what, I bet that secret involves monsters.
The Witcher 3: Blood and Wine will be available as part of the £20 Season Pass or alone for £15.99 (although it's not available alone just yet). Heart of Stone, the other other expansion, costs £7.99 alone. Together they make up the Season Pass.