First Streets of Rage 4 gameplay trailer shows off fiery fists of fury
Goooooo Blaze!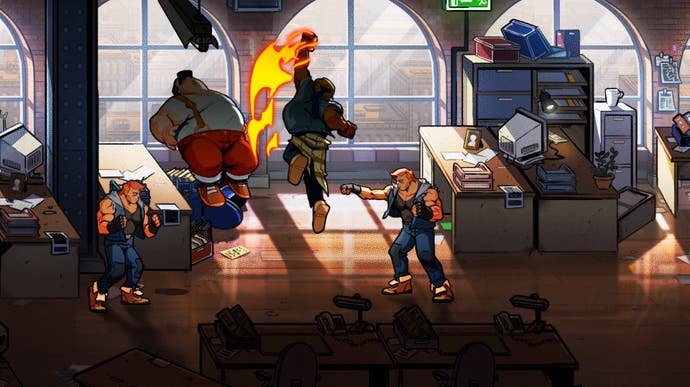 Dotemu has released the first gameplay trailer for Streets of Rage 4.
In the video we see Axel and Blaze beating up loads of goons - at points juggling enemies with attacks performed at the same time. In one section, Axel uppercuts his opponent into the air for Blaze, who leaps off the shoulders of her stunned opponent, to land a flying kick. The pair then keep the unlucky foe juggled with jabs. It's pretty slick.
The beat 'em up is a co-production from Lizardcube, the developer of 2017's Wonder Boy: The Dragon's Trap remake, Guard Crush Games, maker of Streets of Fury, and publisher Dotemu (Wonder Boy, Windjammers), under an official licence from Sega. Specifically, Lizardcube is working on the new hand-drawn visuals you can see in the video.
No word on a release window or platforms yet. Certainly one to watch.