First look at Jurassic World Evolution in-game footage
Dino-mite.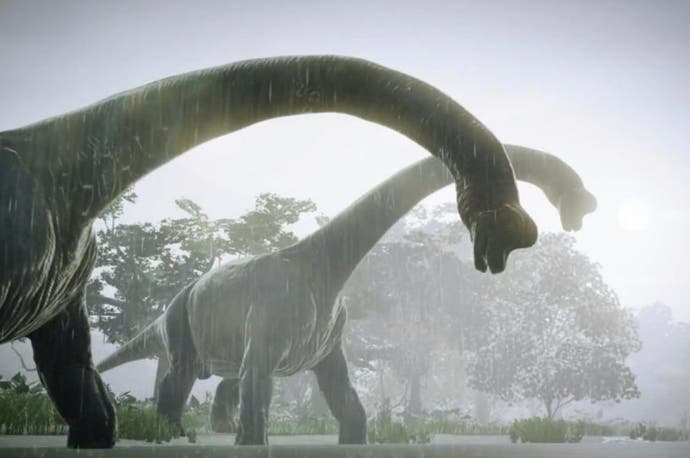 The first in-game footage for Jurassic World Evolution has been revealed at Frontier Expo 2017.
Developer Frontier, the studio behind Planet Coaster and Elite Dangerous, first announced Jurassic World Evolution at Gamescom - but this new trailer is our first proper look. Take a gander at the video below.
Jurassic World Evolution allows players to construct and manage their own Jurassic World, bioengineering dinosaur breeds, building attractions and generally just trying to keep those pesky dinosaurs (and tourists) in line.
It's due for release on PlayStation 4, Xbox One and PC in summer 2018.