GRID 2 gameplay footage shows off Eurogamer Expo hands-on content
Chicago and California Coast sections of the game in action.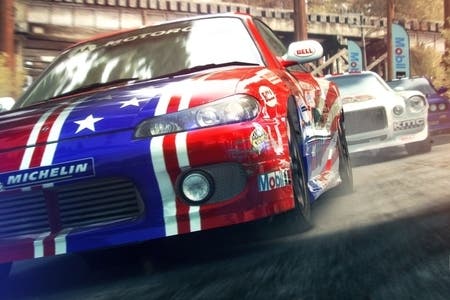 We've spent the last few months telling you about all the games you can expect to play at the Eurogamer Expo, which starts TOMORROW and runs until Sunday, but we haven't always been able to tell you exactly what bits of those games you'll be playing. That's because this sort of stuff gets locked down quite late in the day.
With that said, Codemasters Racing was keen for you to know about which bits of GRID 2 you'll be sampling over the next four days - so keen, in fact, that it's put together a couple of videos showing off the two sections of the game that are available for people to play, for the first time in the world, at the show.
The first is a Street Racing stage set in Chicago, where muscle cars including the Camaro SS (nobody tell Bertie), Z06 Corvette and Boss Mustang prance through the windy city's streets and tunnels. Have a look for yourself:
The second is a head-to-head, point-to-point duel between a contemporary Boss Mustang and a classic Mustang Mach 1 on a twisty stretch of the California Coast section of the game:
As well as allowing you to play through these sections of the game, the Eurogamer Expo will host a special GRID 2 developer session on Saturday afternoon at 3.30pm when Codemasters Racing's Clive Moody will be on hand to show off the game in more detail and take questions from the audience.
Should be pretty hot. Check out Oli's GRID 2 preview for more on how Codies is aiming to hit the sweet spot between accessibility and depth that allows everyone to play without any kind of driving assists.
Check out the Eurogamer Expo website for a full rundown on what else is on the show floor and what's happening in the developer sessions auditorium. AND SEE YOU TOMORROW.