First gameplay footage of Dishonored: The Knife of Dunwall DLC
Daud and proud.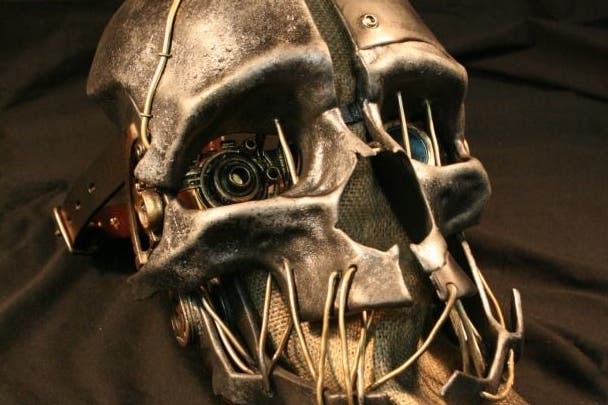 Bethesda has revealed the first gameplay footage of The Knife of Dunwall, Dishonored's upcoming story-based expansion.
The add-on is the first of two that will star antagonist assassin Daud, who you may remember from the main game as a very naughty guy.
The Knife of Dunwall is due for release on 16th April for PC, PlayStation 3 and Xbox 360 (likely the 17th April for PS3 in Europe) and will cost £7.99/800 Microsoft Points.
It's due to be followed by The Brigmore Witches, a conclusion to Daud's tale.
Eurogamer's Chris Donlan recently played the add-on for himself in our The Knife of Dunwall preview and, despite setting off one or two alarms during his playthrough, had a lot of good things to say.