First Call of Duty: Modern Warfare 3 DLC screenshot released
First image of new map Park.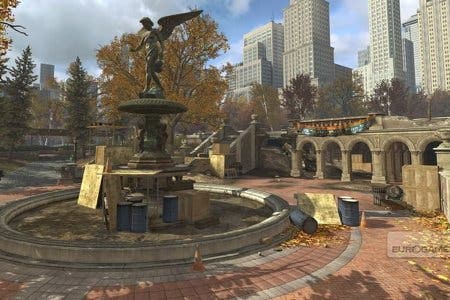 Infinity Ward has released the first Call of Duty: Modern Warfare 3 DLC screenshot.
The image, below, is of the multiplayer map Park (Central Park?), which launches 24th January for Xbox 360-owning Call of Duty Elite premium subscribers.
On the One of Swords blog, Activision community man Dan Amrich explained how MW3's DLC will be dished out to Call of Duty gamers.
"Other platforms and dates were not discussed, but remember that there's a double-whammy here," he said.
"Due to a business arrangement from 2010, Xbox 360 gets DLC content ahead of other platforms, and Activision has promised Elite subscribers will get DLC content ahead of the general public.
"With that in mind, I see five audiences: Xbox 360 Elite, Xbox 360 general public, PS3 Elite, PS3 general public, and PC. I don't yet know in what order each of those audiences will be served. That could get confusing, but you know I'll do my best to make it as easy to figure out as possible."
Infinity Ward said January's DLC includes Spec Ops content and "a variety of things that players have never seen before". Three developers are working on MW3 DLC: Infinity Ward, Sledgehammer Games and Raven Software.
Meanwhile, Infinity Ward confirmed the iOS and Android Elite clients will arrive in January 2012.