Firaxis says expansion packs continue to be the best fit for Civilization and XCOM
Amid furore around microtransactions.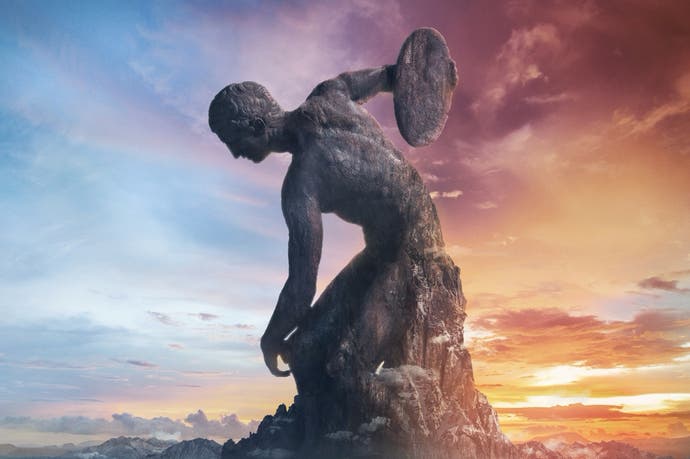 Earlier this month, Take-Two interactive chairman and CEO Strauss Zelnick told investors to expect "recurrent consumer spending" to be a key part of every game the company published.
"It may not always be an online model," said Zelnick, "it probably won't always be a virtual currency model, but there will be some ability to engage in an ongoing basis with our titles after release across the board.
"That's a sea change in our business. Recurrent consumer spending is 42 per cent of our net bookings in the quarter. It's been transformative for us."
If you've played GTA Online or NBA 2K18, which both encourage players to purchase virtual currencies, this news is hardly surprising.
However, there are games within Take-Two's portfolio that don't yet rely on microtransactions. In fact, there's one studio in particular that has maintained a reputation for supporting its games through substantial expansions: Firaxis, the creator of Civilization and XCOM - two games so far without microtransactions.
It's worth pointing out that both titles do sell DLC. Civilization 6, for example, offers scenario packs for around £4. But there is an important distinction between this DLC and microtransactions, which are usually considered to be virtual currency or loot box purchases.
But what about Strauss Zelnick's comment to investors? Does this mean microtransactions are inevitable for both franchises?
Alongside today's Civilization 6 expansion reveal, I read Zelnick's quote to Anton Strenger, the lead designer of Rise and Fall, and asked him what this meant for the future of his studio.
"I think with the recurring payments, there are many different ways in which that can be done," Strenger told Eurogamer. "There are microtransactions, there are expansion packs and there's DLC."
Strenger then went on to say Firaxis remains committed to traditional expansions for its games, suggesting these are a better fit for Civilization and XCOM than microtransactions.
"I would say that, yeah, everyone in the studio here at Firaxis: our love, our passion and our expertise are in expansion packs," he said.
"One of the reasons we think that works so well for us is that with system-based, procedural games like Civilization and XCOM, we have the opportunity to add not just content in the way that some other games are able to do, but really deep changes to our systems and rules.
"We think that's a really cool, special opportunity."
Firaxis has certainly demonstrated its preference for expansion packs in recent years, with the release of the fantastic War of the Chosen add-on for XCOM 2 and the hot-off-the-press reveal of Civilization 6's first expansion.
This studio remains one of a handful that still produces genuine expansion packs in a marketplace that seems to have, for the most part, left them behind. Where some may see an old-fashioned business model, I'd argue we're looking at a developer that still values quality. Long may that continue.