Firaxis is celebrating XCOM's sixth birthday with the new Tactical Legacy Pack DLC
Free to owners of XCOM 2: War of the Chosen on PC.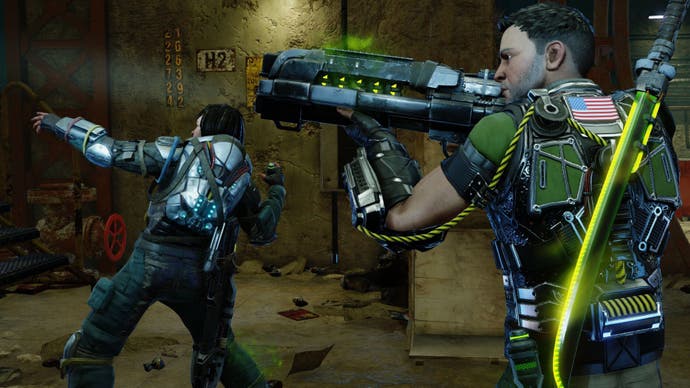 Firaxis has announced that it's celebrating XCOM's sixth birthday on October 9th with the release of the Tactical Legacy Pack - a brand-new (and temporarily free) DLC update for XCOM 2's War of the Chosen expansion on PC.
The Tactical Legacy Pack is designed to bridge the timeline gap between the first Firaxis XCOM game, Enemy Unknown, and its 2016 sequel. It includes new modes, maps, weapons, and armour - all designed to "honour the legacy of the XCOM series".
The centrepiece of the new DLC appears to be the new Central's Archives Legacy Ops campaign. Its consecutive tactical challenges are themed around the recollections of Central Officer Bradford and other key members of XCOM, focussing on events that led to the formation of the resistance between the first and second XCOM games.
Central's Archives features 28 maps in total, across four story arcs, and includes remastered maps and scenes from XCOM: Enemy Unknown and XCOM: Enemy Within.
The first story, Blast from the Past, sees Bradford returning to the site "where it all began" as he starts to organise resistance against the extra-terrestrial forces. It Came from the Sea, meanwhile, takes the form of a rescue mission to save a fledging radio DJ whose broadcasts are "reaching an audience he didn't intend".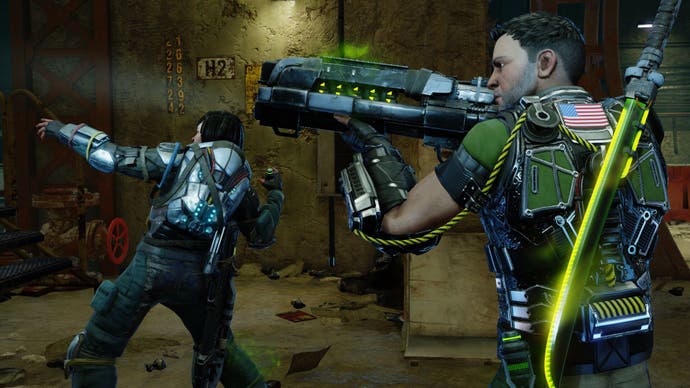 In Avenger Assemble, chief engineering officer Lily Shen is attempting to retrofit the Avenger to accommodate a reinvigorated XCOM, and The Lazarus Project brings the new story missions to a close. Here, "ADVENT is kidnapping key members of the resistance, and it's up to Central to rescue some of XCOM's most renowned operatives."
Elsewhere, the Tactical Legacy Pack also includes an offline mode (giving players access to all 100+ War of the Chosen challenges at any time), a series of increasingly difficult tactical objectives known as the Resistance Archives, and a Skirmish Mode, enabling players to create their own custom XCOM missions. The latter introduces an new editor that can be used to modify the likes of maps, squad load-outs, objectives, and enemies.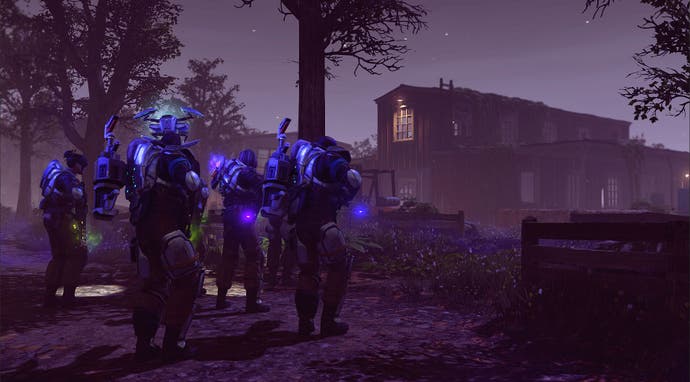 There are also new attitudes and helmets for soldiers, new backgrounds, colours, and poses for Photobooth mode, and a host of new armaments. These include reimagined versions of conventional, laser, and plasma weapons, plus the Kevlar, Carapace, and Titan armour from XCOM: Enemy Unknown. All this can be used in the main single-player campaign once the Central's Archives are complete. Finally, the DLC features a choice of soundtracks, including an all-new offering inspired by the music from the original 1994 X-COM game.
Owners of XCOM 2: War of the Chosen on PC, Mac, and Linux can pick up the Tactical Legacy Pack for free from October 9th. After 6pm GMT on December 3rd, it'll cost £6.49.