Finally, Mario comes to iPhone
You can play Super Mario Run one-handed.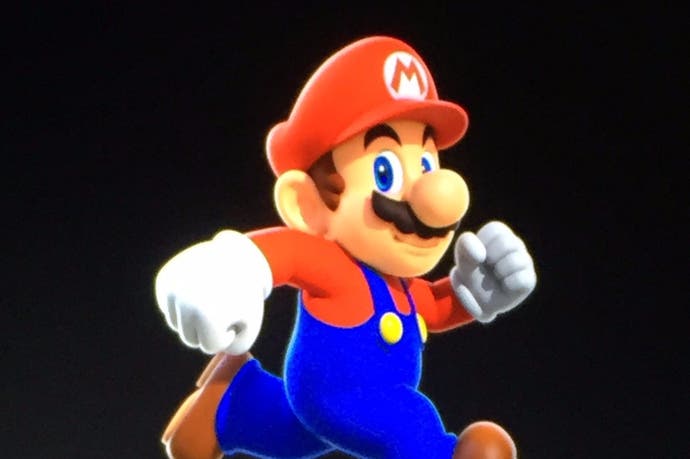 Nintendo has announced a Mario game for iPhone and iPad.
On stage during Apple's event today to announce the iPhone 7, Nintendo development chief Shigeru Miyamoto revealed Super Mario Run.
In the game, Mario runs automatically to the right. Tap to jump - it's designed to be very simple. The longer you tap, the higher Mario jumps.
The idea is you can play Super Mario Run one-handed, leaving you free to hold on while commuting, eating a burger or an apple, Miytamoto said. Very on-brand there!
There are three modes in the game. The first includes courses for you to complete. The second, called Toad Rally, lets you challenge the play data of other people's completed courses. You compete to see who can finish the course with "the most style". The third mode lets you create your own Mushroom Kingdom using coins collected by playing the first two game modes.
Super Mario Run carries a "set price", and Miyamoto said you won't have to pay to keep playing. The image, below, is taken from the Super Mario Run App Store page and it mentions Super Mario Run offers in-app purchases.
What seems to be the case is you can download a slice of the game for free, then pay to upgrade to the full version. Nintendo's press release says iOS users will be able to download a "portion" of Super Mario Run for free, then can get "all of the game content available in this release" after paying a set purchase price.
Super Mario Run comes out December 2016 on iPhone and iPad. Nintendo confirmed to Kotaku that it's also coming to Android devices at some point in the future.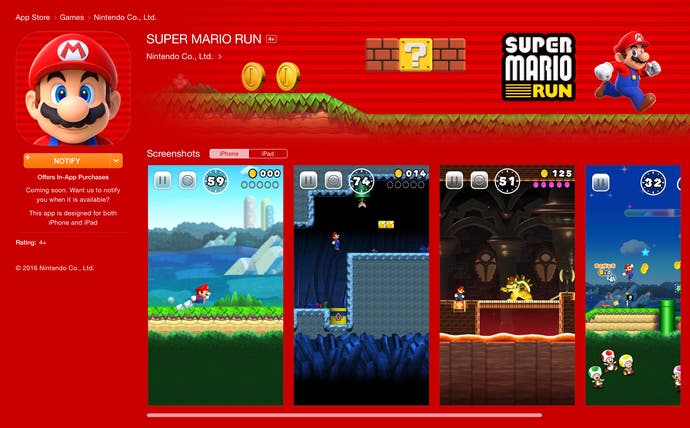 Meanwhile, Miyamoto said there are also Mario 'stickers' (like in Facebook messages) coming to iMessage.