Final Fantasy 7 Remake gets its biggest discount since launch
This deal are sick.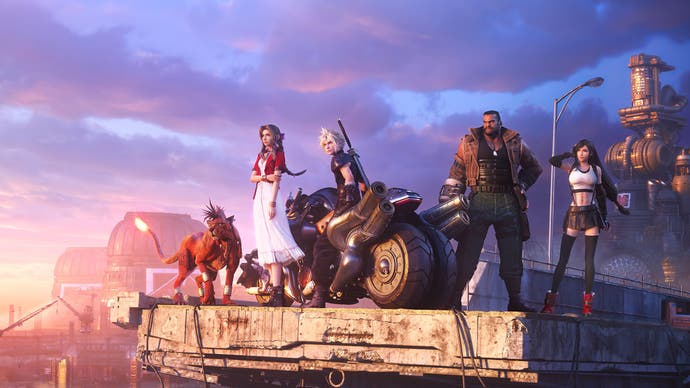 You can now save a third off the price of the Final Fantasy 7 Remake at practically anywhere that sells video games.
The discount brings the reworked JPRG down to the cheapest price it's been since launch - that's £33 in the UK and $40 in the US. This offer also extends to both the standard and deluxe digital versions on the PSN Store, though they aren't as cheap as a physical copy. One to go for if you don't mind paying the extra and you think your download speeds will beat the postie.
Personally, I'm still in awe that this game even came to exist in the first place. Originally announced back at E3 2015, as the years went on it seemed destined to be another piece of vapourware that would never see the light of day. Final Fantasy 7 Remake did eventually launch back in April of this year, though, to some seriously good reviews.
According to Square Enix, development of the next chapter in the series will be more efficient. There's still a lot of speculation, though, as to how part two will be handled - especially considering what's to be adapted next from the original game and how the remake's bold ending might affect that.
---
Looking for more PS4 offers? Why not head over to Jelly Deals where we've got the best PS4 external hard drive, the cheapest PS Plus deal and all the info you need if you're looking for PS5 stock.
---
For now, though, if you're yet to give Final Fantasy 7 Remake a try, here's your chance to do so at a great price. This offer will be live until 19th August.