Final Fantasy 15's brotastic TGS trailer gets an English dub
"This can't be for real."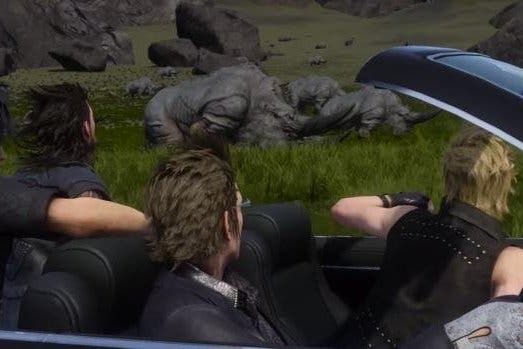 Final Fantasy 15, the fantasy RPG about a boy band going on a road trip and fighting monsters, has received an English language version of its bewildering Tokyo Games Show 2014 trailer.
Marvel in its awkward dubbing as fake Backstreet Boys save the world and gawk at things. Feel their pain as they complain about the length of their commute and need for a bath.
Just because this trailer is in English doesn't mean that it makes any more sense. If anything, understanding the dialogue only makes the whole thing seem even more peculiar.