Final Fantasy 15 update that changes Chapter 13 out now
Glad?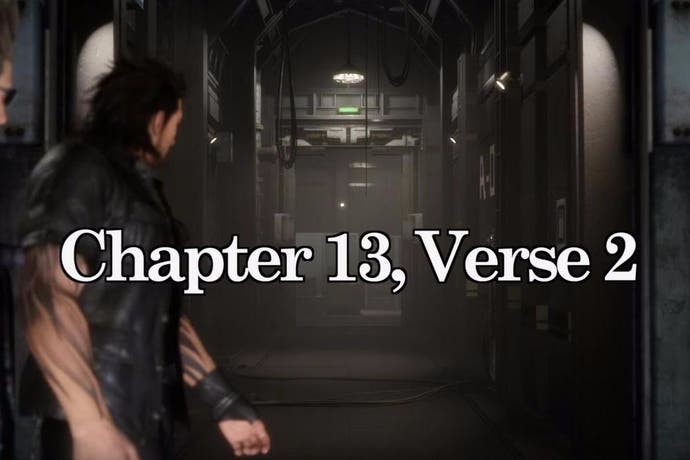 The update that changes Final Fantasy 15's divisive Chapter 13 is live.
Update version 1.06 adds Chapter 13, Verse 2. This is an alternate route featuring Gladiolus. Previously you played through the chapter solo.
Elsewhere, the update enhances Arcana spells (Alterna, Holy and Death) and announces the winning snapshots from the game's first photo contest (you can view them at Takka's Pit Stop in Hammerhead.
The trailer, below, runs through the additions.
Today's update sets up tomorrow's DLC, Episode Gladiolus. This is Final Fantasy 15's first character-focused add-on.