Final Fantasy 14 is so popular it's been pulled from sale
Temporarily suspended for new players.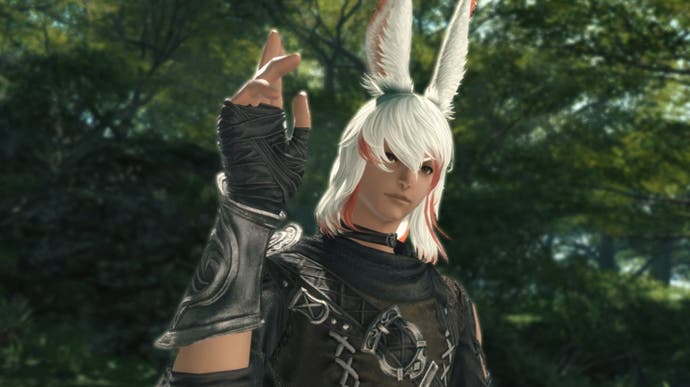 Due to ongoing congestion issues, Final Fantasy 14 has been temporarily suspended from sale.
In addition, the free trial is now no longer available for new players. Existing trial players have also been deprioritised in the queue.
Existing players have been given an additional two weeks of free playtime, on top of the seven days already promised by producer and director Naoki Yoshida.
Due to the popularity of latest expansion Endwalker, Final Fantasy 14 servers have been unable to cope with demand since launch. Yoshida has repeatedly apologised for the long queue times players must endure.
The sale suspension affects those wanting to purchase the Starter Edition and Complete Edition of the game and will be phased in with retailers over the next few days. Individual expansion packs, including Endwalker and Collector's Edition digital upgrades, can still be purchased by existing players.
"We apologise for the ongoing congestion that has been occurring since Early Access and the official launch of Endwalker," said Yoshida in a new Lodestone post.
"To those who have been invited by their friends and family who have been considering joining, as well as our retail partners, we sincerely apologize for any inconvenience this may cause, and ask for your understanding and cooperation in order to reduce congestion. We will continue to monitor the situation as we consider the timing around resuming sales."
The Lodestone post also notes that the planned Patch 6.05 will still be released on 4th January 2022, including the Pandæmonium: Asphodelos (Savage) raid.
On top of error fixes, the post reiterates the difficulty of acquiring new servers. "Although we are investing much more money than usual, our attempts to alleviate the ongoing congestion situation are being delayed due to the physical shortage of server equipment," it reads.