Final Fantasy 13-2 has a bonus for Final Fantasy 13 players
"Almost no difference" between PS3 and Xbox 360 versions.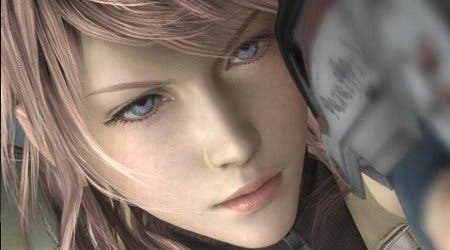 Final Fantasy 13-2 does not allow you to import your Final Fantasy 13 save data, but it will reward those who played the game.
If you still have your Final Fantasy 13 save data floating about your console, Final Fantasy 13-2 will let you watch its Final Fantasy 13 summary movie with different characters narrating.
Watch it without a Final Fantasy 13 save and you get the standard summary of events movie, Siliconera reports.
Meanwhile, Japanese magazine Impress Watch has revealed how the role-playing game's equipment system works.
Each character has four slots for items and a maximum load they can carry. You're able to distribute points as you see fit, but can't exceed the limit.
The magazine notes there is "almost no difference" between the PlayStation 3 and Xbox 360 versions of the game. 90 per cent of the cutscenes use real-time rendering instead of pre-rendered video, it said.