Fighting Fantasy Legends is a card-based RPG based on the books
Try to take the jewel?
Remember Fighting Fantasy books? The Warlock of Firetop Mountain, that sort of thing? Well, there's a new video game based on them coming out later this year.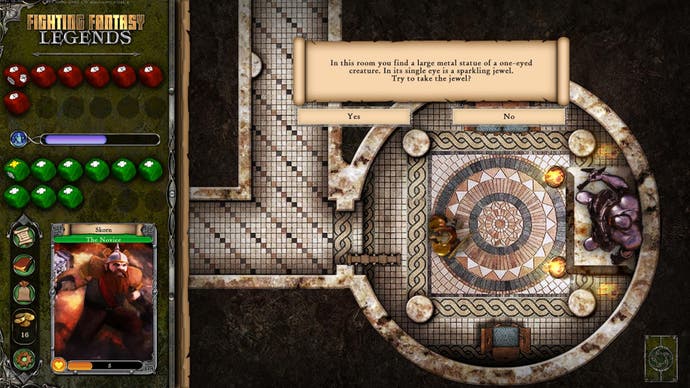 Developer Nomad Games (Talisman: Digital Edition) is making a card-based RPG called Fighting Fantasy Legends. It features three books from Steve Jackson and Ian Livingstone's influential series: City of Thieves, The Warlock of Firetop Mountain and Citadel of Chaos.
In the game you explore the continent of Allansia, collect cards and power up your dice. You advance through decks of cards themed to your location, including cities and dungeons.
Fighting Fantasy Legends is due out on Steam, iOS and Android later this year.