FIFA 23 Easter egg starring Ryan Reynolds and Rob McElhenney discovered
Wrecked.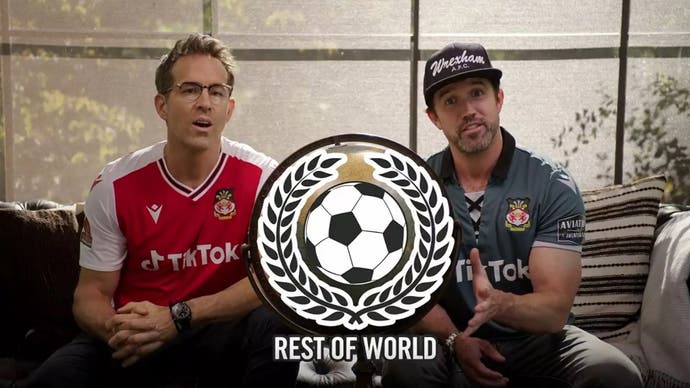 Hollywood stars Ryan Reynolds and Rob McElhenney, best known in the football world for purchasing small Welsh club Wrexham AFC, have been discovered in a FIFA 23 Easter egg.
Smaller clubs like Wrexham aren't normally featured in FIFA, but the club entered the game in FIFA 22 in the "Rest of the World" category, likely due to the novelty of Reynolds and McElhenney being the new owners.
Wrexham then returned for FIFA 23, only this time, players have found some trash talk from Reynolds and McElhenney from the benches.
In one clip, there's a gentle putdown of Liverpool as a "minuscule, improvisational version of a football club" (thanks, PC Gamer).
In another, the duo express bitterness about Stockport County, who were promoted from the National League to English Football League last season.
Deeper into the world of fictional football, FIFA 23 also features AFC Richmond the fictional Championship club featured in the TV series Ted Lasso starring Jason Sudeikis.