FIFA 20 gets Classic XI team, putting FUT-exclusive Icons in Kick Off and Career Mode
The GOATs.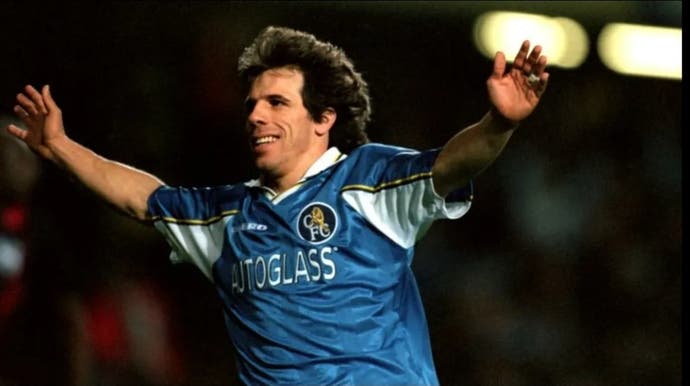 The Classic XI team has returned to FIFA after a two-game absence.
EA Sports issued an update for FIFA 20 that added Classic XI under a new name: Soccer Aid World XI FC.
This team, which is available to play in Kick Off mode via the Rest of World category when Live Form is set to "on", includes some of the most renowned names in football history.
The team includes Brazilian legend Pele upfront alongside Argentinian great Diego Maradona, with Ronaldinho, Zinedine Zidane, Ruud Gullit, Lothar Matthäus and Luís Figo across midfield. In defence are Italian trio Franco Baresi, Paolo Maldini and Fabio Cannavaro, with the Great Dane Peter Schmeichel in goal.
The reserves are pretty tasty, too. Here, some British and Irish players get a look in. Ian Rush, Kenny Dalglish, John Barnes, Roy Keane, Alan Shearer, Sol Campbell, Ryan Giggs and Michael Owen are all available.
These players were previously only playable in FIFA Ultimate Team, where they are the ultra rare and highly coveted Icons cards. But the update makes them freely available not only in Kick Off mode, but in Career Mode - via a few fiddly steps. The video below explains how to do it:
Usefully, if you "retire" one of the Icons in Career Mode, they can become your manager. So if you fancy John Barnes as boss of your club, you can make that happen.
EA Sports pulled the Classic XI team from FIFA with 2017's FIFA 18. It wasn't in FIFA 19, and wasn't in FIFA 20 until now, nearly a year after launch. EA Sports hasn't said why, but most agree it was in a bid to push players towards the chase of Icons in FUT packs.
Still, it's nice to be able to play with these legends in FIFA 20 without having to play FUT. Although there is currently an issue that only one of the kits is available to use for the team, which makes Classic XI versus Classic XI pretty much impossible. EA Sports has said it's investigating.