FIFA 20 gets Black Lives Matter in-game message
EA gives out No Room For Racism club items again.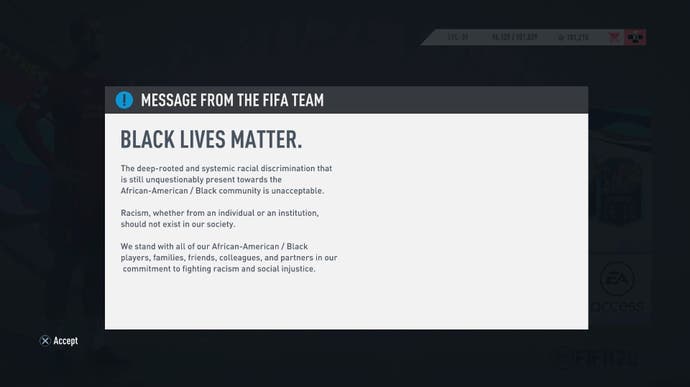 EA has added a Black Lives matter in-game message to FIFA 20.
The message, below, is shown on the initial startup of the game before arriving at the main menu.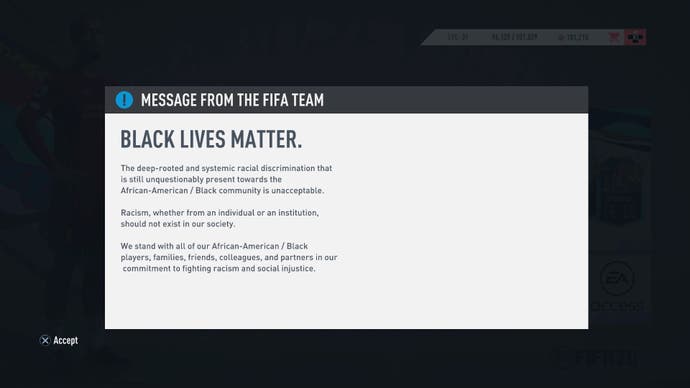 EA is also giving out its No Room For Racism club items to all FIFA Ultimate Team players again. This means all players have the Premier League No Room For Racism kit, which can be worn across the various FUT modes in the game.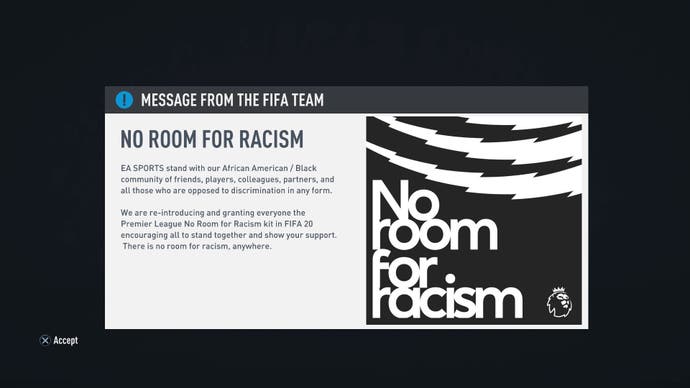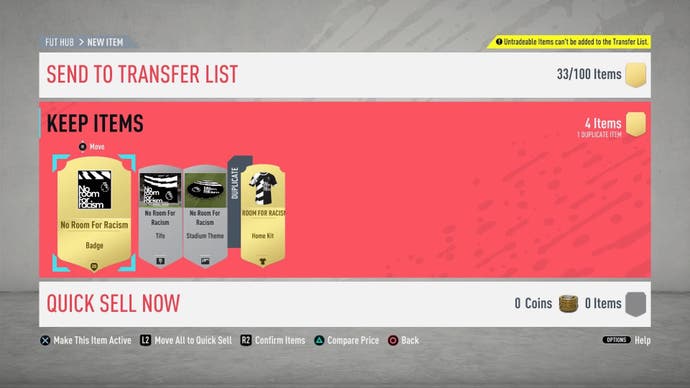 FIFA's in-game message comes days after EA Sports announced new initiatives in a bid to combat racism in its games.
EA Sports said it's reviewing its filter set, adding more tools for players to report toxic behaviour, and promised to act more quickly.
FIFA has a long-standing issue with its customisable player and club names, which some players use to spread racism online in FUT and Pro Clubs.
FIFA 20 is the latest video game to add a Black Lives Matter message, following Call of Duty: Modern Warfare and Warzone, and Apex Legends, among others.
It comes as Black Lives Matter protests continue around the globe following the police killing of George Floyd last week.