Fez debuts on Mac and Linux in Humble Indie Bundle 9
UPDATE: Bastion, Limbo and A Virus Named Tom added.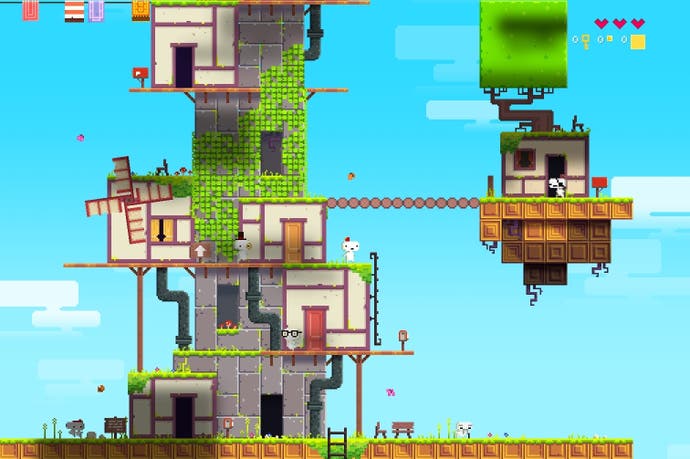 UPDATE: During the Humble Indie Bundle 9's second and final week four more games have been added to the fray.
Pay more than the average - currently $4.63 (about £3) - and you'll now get the newly added Bastion, Limbo, A Virus Named Tom, and Rocketbirds: Hardboiled Chicken in addition to previously available bonuses Fez and FTL. If you already paid more than the average, these games will show up as unlocked for you.
Original Story: Humble Indie Bundle 9 has just been released, allowing users to pay what they want for Mark of the Ninja, Brutal Legend, Trine 2: Complete Story, and the beta for Klei's upcoming physics-based puzzler Eets Munchies.
Pay more than the average - currently $4.48 (about £2.83) - and get strategy-sim FTL and Phil Fish's delightful puzzle/platformer Fez, i.e. Eurogamer's Game of the Year for 2012.
All these games run on PC, Mac, and Linux. This marks Fez's debut on the latter two. All pledges over $1 net buyers Steam keys for every title.
As with all Humble Bundles, customers decide how to divvy up their proceeds between the developers, Humble Bundle organisers, and charities (in this case Child's Play, the Electronic Frontier Foundation, and Watsi).
Humble Indie Bundle 9 is a timed offering that will expire in two weeks on Wednesday, 23rd September.