Fantasia adds censored version of Cee Lo Green's F*** You
Now ain't that some s***?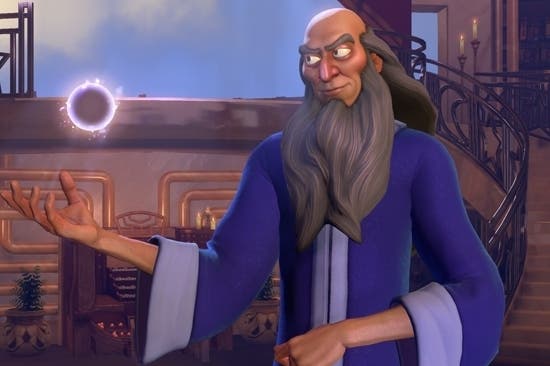 Last month Disney's Chris Nicholls told me that one of the goals behind its upcoming Kinect-exclusive Fantasia game was to "create the most eclectic soundtrack ever in a video game." It looks like developer Harmonix is well on its way to do just that with newly announced additions to its playlist including Cee Lo Green's Forget You - i.e. the censored version of F*** You - alongside Mozart's Eine Kleine Nachtmusik and Peter Gabriel's In Your Eyes (best known as the song Lloyd Dobler plays while holding a boom box over his head in Say Anything).
Other new additions include Gorillaz's 2010 hit Feel Good Inc and Elton John's Rocketman. These join already announced titles like The White Stripes Seven Nation Army, David Bowie's Ziggy Stardust, Queen's Bohemian Rhapsody, and Bruno Mars' Locked Out of Heaven.
I tried out Fantasia last month at GDC where I inadvertently created my own mutated cover of Ziggy Stardust and Bohemian Rhapsody. Mixing them with chiptune sounds, swanky jazz ditties and classic instruments may not be kosher for some, but it sounded good all the same and was great fun to rock out to. For more info, check out our Fantasia: Music Evolved preview.