Fallout Shelter will be released on PC this week
Have atom.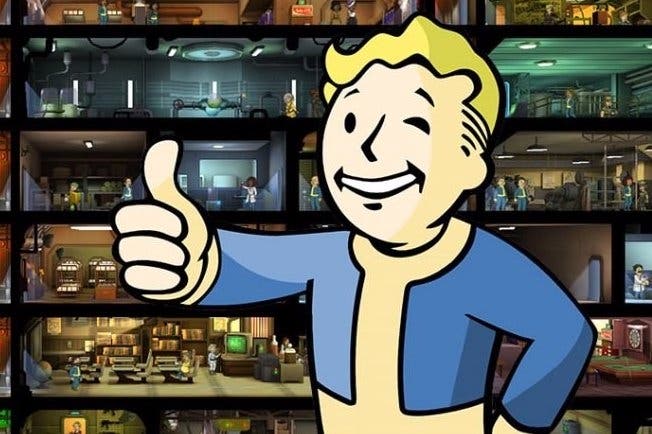 Fallout Shelter will be released on PC this week, along with game update 1.6 - the biggest update so far.
Specific timing is harder to pinpoint; yesterday the Fallout Twitter account tweeted that there were five days to go. But we don't know whether that counts yesterday or how it translates into European time zones. Whatever, we're looking at a release in the second half of the week, possibly as early as Wednesday.
Update 1.6 introduces a new combat system and lets you send dwellers out on quests, and also adds new locations, enemies, and characters for your vault. What new things the PC version will bring to the table, even whether the same free-to-play micro-transaction business model will be used, we don't really know yet.
Fallout Shelter, a base-building mobile game, was released amid an explosion of Fallout 4 hype at E3 2015, and was massive, topping charts and making piles of cash. It's bound to be a big event on PC.
Gameplay is like This War of Mine or the base-building bits in XCOM: you expand your vault by cleverly juggling resources, in this case energy, food and water. Christian Donlan spent a few hours with Fallout Shelter last summer and found it engrossing but a bit hollow.
Playing Fallout Shelter? Check out our Fallout Shelter guide to get bottle caps and resources easily, increase dweller happiness and much more.