Fall Guys sold 2m Steam copies in a week
Bean counting.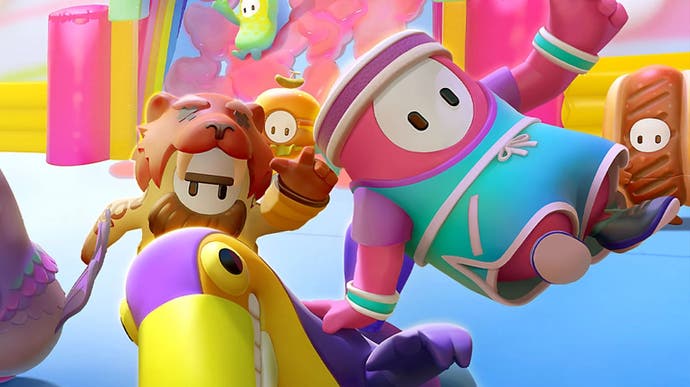 Brightly-coloured battle royale Fall Guys: Ultimate Knockout has shifted 2m copies on Steam since its launch on 4th August.
The game is also currently available on PlayStation 4, where it is part of this month's PlayStation Plus offering. There's no word yet on how many more people are playing there.
But clearly Fall Guys is off to a brilliant start - and far better than expected, as its servers' early teething issues showed. So many people turned up on day one it had to be taken offline for maintenance. There were further issues at the weekend, as yet more players flooded in. Developer Mediatonic has said it is working on a longer-term fix.
Over the weekend, Fall Guys had more than 100k people playing on Steam at the same time - more than GTA5 - and was doing particularly well on Twitch. Today, publisher Devolver Digital said 23m minutes of Fall Guys had now been watched on the streaming platform, and that the game was now the company's biggest ever launch.
"It has been overwhelming and humbling to watch the launch and reception of Fall Guys," Mediatonic boss Paul Croft said. "We're incredibly grateful to all of our players for their support and have big plans for the game in the future. We're thrilled by the response and can't quite believe how beloved our little jelly beans have already become!"