Fall Guys gets Godzilla
You monster.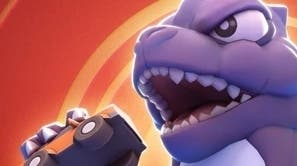 Fall Guys gets an official Godzilla crossover on 3rd November.
You'll be able to purchase a Godzilla in-game costume for 10 Crowns, for a limited time.
3rd November is Godzilla's birthday, if you were not aware, and the date of an annual festival held in Japan to celebrate. Last year, 20,000 of Godzilla's fans turned up, though in 2020 his party will be a virtual one, held online.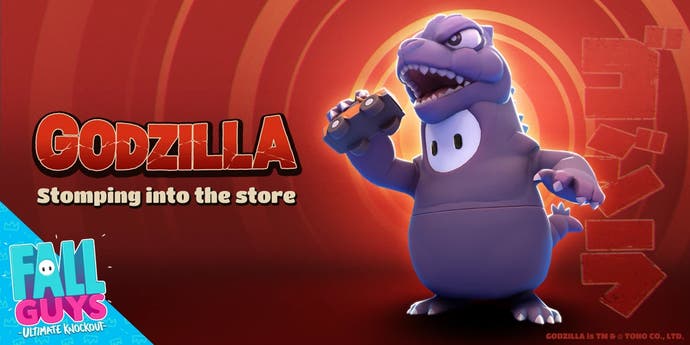 "There are many parallels to be drawn between the mighty Godzilla and an average Fall Guy," boss of Fall Guys developer Mediatonic Jeff Tanton said. "They are both fiercely competitive, they battle on an international stage with incredibly high stakes, they always get back up after being knocked down, and according to worrying reports from our social media channels, they are both much taller than you'd expect.
"We are proud and deeply honoured to share the stage with the greatest Kaiju."
Fall Guys kicked off its second season earlier this month with new levels and skins themed around medieval knights, witches and castles. As a kaiju dragon... thing... I guess Godzilla fits in pretty well?
Godzilla is the latest celebrity skin to join the game, following the recent arrival of Sonic the Hedgehog and the upcoming addition of fellow blue-haired video game character Ninja.