Fahrenheit: Indigo Prophecy Remastered is coming to PS4 in July
Quantic Dream's 2005 cult classic uncaged.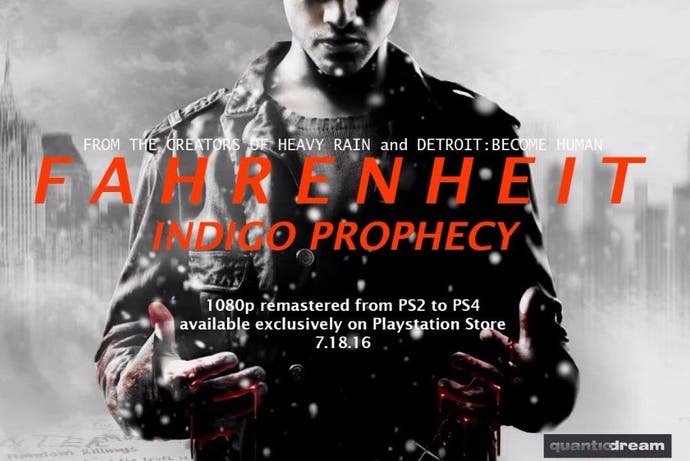 Heavy Rain and Beyond: Two Souls developer Quantic Dream is releasing a remastered version of its 2005 sci-fi thriller Fahrenheit (or Indigo Prophecy, as it's known in North America) on PS4 18th July.
Priced at $14.99 (so about £9.99 in the UK), Fahrenheit: Indigo Prophecy Remastered will feature 1080p resolution. And if it's anything like the Steam version of the remaster, it will be based on the uncensored European version of the original game, which contains an extra sex scene.
Fahrenheit uses Quantic Dream's familiar choose-your-own-adventure design wherein players assume the role of a man who ostensibly killed someone but has no memory of it, and a detective investigating the murder.
This remastered version of Fahrenheit launched last year on PC, Mac, iOS and Android devices.
Quantic Dream is currently working on Detroit: Become Human, a game about robots with feelings.