Facebook reveals Oculus Quest 2
VR ready.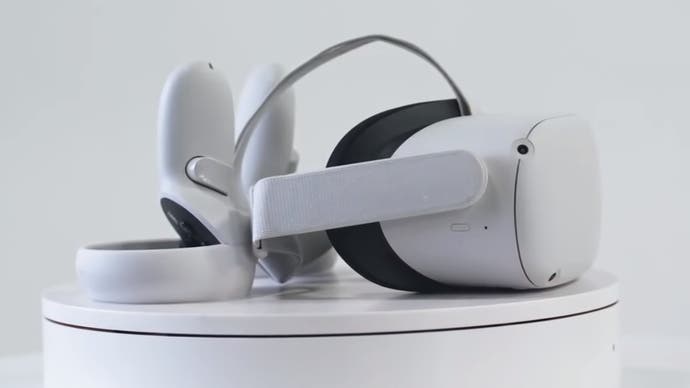 Facebook has revealed the Oculus Quest 2 headset seemingly ahead of an official announcement planned for this week.
A couple of videos popped up on the Facebook Blueprint website showing off the next all-in-one VR system. Some of the information has been taken down, but some remains - and of course the videos were ripped and published to YouTube.
We have specifications but not release date or price. Here's a list of what's inside:
Qualcomm Snapdragon XR2 processor
6GB RAM
Nearly 2K resolution per eye - over 50 per cent more pixels than Quest 1
3D positional audio
New controller ergonomics
Optional 256GB of built-in storage
Also of note, all Quest games work on Quest 2, and there's a new softtouch strap to make the headset easier to slip on and off. The Quest 2 is smaller and lighter than its predecessor.
Expect more on the Oculus Quest 2 when the announcement is made proper, probably at the Facebook Connect developer conference on Wednesday, 16th September.