F1 2014 is PC and last-gen only
PS4 and Xbox One F1 game being prepped for early next year.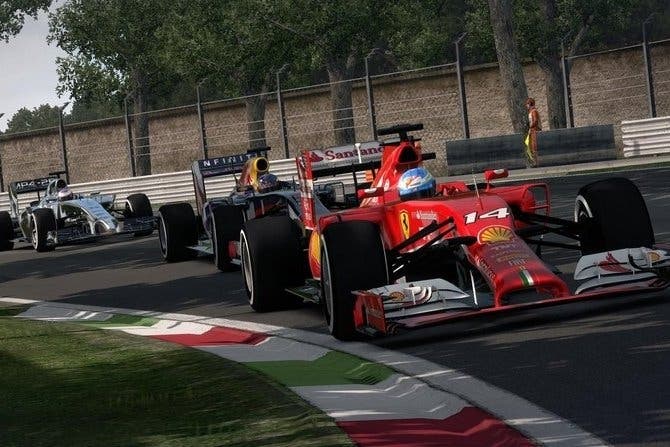 Codemasters has announced that this year's F1 game won't be coming to current-gen consoles, with F1 2014's release limited to Xbox 360, PlayStation 3 and PC - although an Xbox One and PlayStation 4 F1 game will release early next year to complement the 2015 season.
F1 2014 coincides with one of the biggest shake-ups in the sport's history, and it'll look to reflect the new-look sport (including the unfortunately phallic appendages on the noses of most cars). The turbochargers will be present, as will the ERS system that's helped make the races this season some of the most thrilling in years.
As to any new features for F1 2014, details are slim beyond the mention of a new driver evaluation system and the inclusion of the Russian Grand Prix circuit in Sochi that is set to make its debut in October. There's no mention as to whether the classic cars that made an appearance in F1 2013 will be returning.
F1 2014 launches on 17th October 2014. Then, at some point in 2015, another F1 game will launch on PC, PS4 and Xbox One. Distributor Bandai Namco said this will launch earlier in the F1 season and players will receive digital updates for the game as the 2015 World Championship unfolds.
"Our title for the new generation formats will mark a huge step forward for the F1 series," said creative director Stephen Hood. "We want to be out there earlier in the season and deliver new season content updates digitally as the 2015 season progresses; it's very exciting for the series and our players."