Exoprimal out in July, plus Game Pass day one
The day of raptor.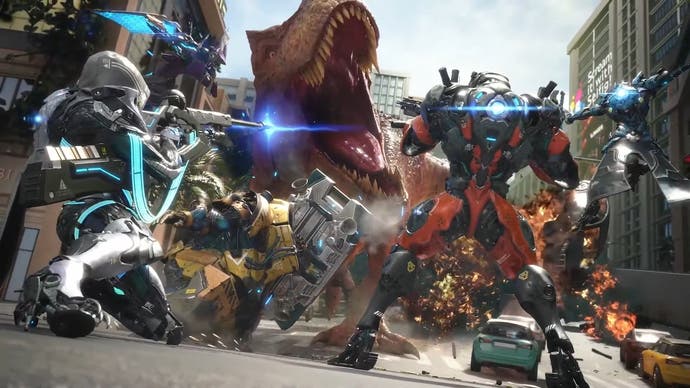 Capcom's dino live service game Exoprimal will release on 14th July, including day one on Game Pass.
There will also be an Open Beta Test from 17th - 19th March, including cross-platform matchmaking across Xbox and PlayStation consoles, and PC.
The news was shared at the latest Capcom Spotlight livestream, along with fresh details of its Survival Pass.
The Survival Pass includes both a Free Tier and Premium Tier in which players can earn experience points to earn rewards. The Premium Tier will have access to 19 exosuit skins and 10 weapon skins.
It's unclear how much the Premium Tier Survival Pass will cost, though it's included in the Deluxe Edition of the game.
Meanwhile, the Open Beta Test will allow players to experience Dino Survival, the game's main mode where players team up to defeat waves of incoming reptilian monstrosities.
It will be available across all platforms in March, followed by the full release in July. The game is online-only and requires a Capcom ID to play.
Exoprimal was first unveiled at the Capcom Spotlight in March 2022, but now we finally have more details as it nears release.
Not long to wait to find out exactly what a Stratovator is and why it failed.