Ex-Rare staff rally up Twitter support for Banjo-Tooie spiritual successor
Considering Kickstarter, Unity.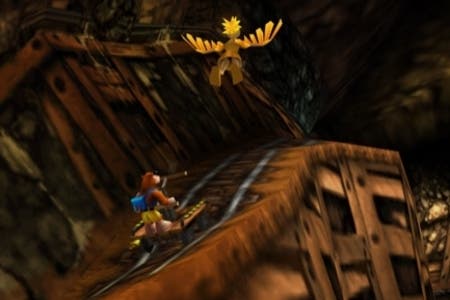 A ragtag crew of ex-Rare staff have joined forces on Twitter to rally up support for a "spiritual successor" to Banjo-Tooie.
The enclave, @MingyJongo, is comprised of series composer Grant Kirkhope and artist Steven Hurst, among others. Its Twitter profile stated, "Let's make the spiritual successor to Banjo-Tooie! Core members of the original team are ready to go. All we need is your support. So join us today!"
"I'm thinking 3D platformer," noted the account, and it clarified that its goal "wouldn't be to try and recreate Banjo. It would be something new." This is at least in part because Rare still owns the rights to the Banjo license.
Mingy Jongo also seemed intrigued by Kickstarter. "If this is anything to go by, then maybe Kickstarter is the way to go for our game?" it said in reference to a Eurogamer article on Project Eternity.
The account also expressed interest in Unity. "Unity will probably be perfect for our spiritual successor. I'm thinking keeping level of detail and googly eyes close to the original."
The question remains; is this something people would still be interested in?