Everybody's Golf coming to PS4
ClapHanz say yeah.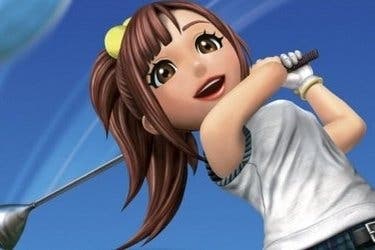 A new Everybody's Golf game will come to the PlayStation 4 next year, Sony has announced at its pre-TGS briefing.
Few details were revealed, though a series of highly-detailed passes of courses were used as a backdrop while Worldwide Studios president Shuhei Yoshida spoke of a new game that will offer open-world golf entertainment, and will play to the strengths of the PlayStation 4.
Everybody's Golf began life on the original PlayStation in 1997, with regular updates in the years since. The most recent, Everybody's Golf 6 or Everybody's Golf Vita as it was known in the west, was a part of the launch line-up on Sony's handheld.
"Everybody's Golf will never stand centre stage in the Vita's launch line-up," wrote Simon Parkin in our original review. "But in truth, it's one of the strongest launch titles, offering taut fun and challenge in a rapid-fire, quick-load manner that's perfectly suited to the handheld."