EverQuest Landmark will close in February
Voxel Astra.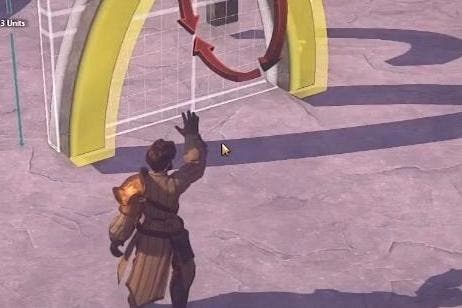 EverQuest Landmark has been cancelled and servers will close 21st February. It follows the cancellation of EverQuest Next nearly a year ago.
"With heavy hearts, we are writing today to inform you that after much review, we have decided to close Landmark game servers on February 21, 2017," wrote developer Daybreak on the Landmark website.
You can play Landmark until then but as of now can no longer buy the game or list items on the game's marketplace. All items with a Daybreak Cash price will be reduced to 1 DBC. The Landmark servers and accompanying forums and social media channels will close 4pm PST (midnight GMT) February 21st. There's a Landmark closure FAQ in case you have questions.
Landmark was originally a kind of companion game for EverQuest Next, a voxel world where things could be created, built, and potentially transferred to EQN. It was an embracing of Minecraft sensibilities for a new generation of EverQuest, and seemed like a good idea.
Landmark went into alpha testing and quickly took on a life of its own, so much so that when EverQuest Next was cancelled, Landmark became the torchbearer - "no longer ... just a building tool" but "a wonder unto itself", developer Daybreak said at the time. But the torch has been snuffed out.
Indeed, the 'new EverQuest' movement - beyond EverQuest and EverQuest 2 chugging along in the background - has been snuffed out. It's unlikely EverQuest Next, which "wasn't fun" according to Daybreak, will be swiftly redeveloped into something new. If it is salvaged, it will be at great expense - and take a long time.
Daybreak will more likely focus on H1Z1: King of the Kill, a big and fast deathmatch of a spin-off for zombie survival H1Z1 - one that finished as a best-selling Steam game in 2016. It's in Steam Early Access with a promise of PS4 and Xbox One versions after the PC game launches. But there's no formal PC release date - H1Z1: King of the Kill nearly launched 20th September 2016 but Daybreak retreated last moment. H1Z1: King of the Kill now simply enters 2017 as under development.