Even The Simpsons has spoofed Pokémon Go
A weekend's worth of videos captured.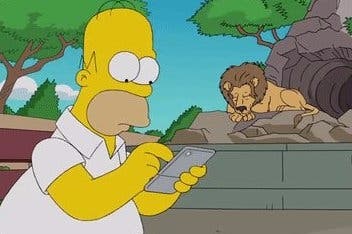 Never-ending cartoon series The Simpsons has spoofed the phenomenon that is Pokémon Go.
The popular Pokémon app isn't mentioned by name in the skit, embedded below, but Homer is seen jabbing his phone to catch common critters such as Rattata and Drowzee while ignoring what's going on around him. Sounds familiar.
The Simpsons network FOX rushed the video online over the weekend to take advantage of the craze, but eagle-eyed viewers (thanks, commenters!) have spotted this is an officially redubbed clip from an existing episode.
Pokémon Go has now been spoofed countless times - even White House hopeful Donald Trump has got involved, and used it to bash Hilary Clinton in a lazy attack ad:
One of the best fan videos we've seen is this animation from YouTuber Sam Green, which shows the grim reality of what happens when you turn in your unwanted Pokémon for candy:
But our favourite footage from over the weekend is this real-life clip from New York, and the stampede of hopeful Pokéfans when a Vaporeon was spotted in Central Park. Truly amazing scenes:
Check out our Pokémon Go guide for more on the feelgood hit of the summer.