Even Super Smash Bros. boss Sakurai agrees it has too many Fire Emblem characters
"I don't choose the fighters."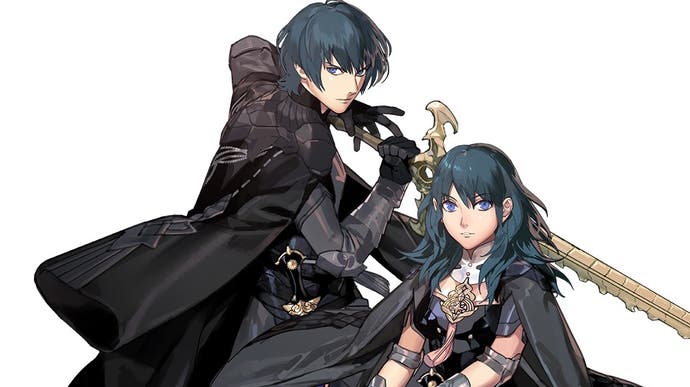 When Fire Emblem: Three Houses protagonist Byleth was revealed to be Super Smash Bros. Ultimate's latest DLC character, there was something of a mixed reaction among series fans.
On the one hand, Three Houses is a solid game, and one which has helped further grow Fire Emblem's audience. As its player avatar, Byleth was an obvious choice.
But, on the other... well, Fire Emblem was already over-represented in Smash Bros.'s stuffed character roster. And now, after already hosting a half-dozen anime-haired sword-wielding protagonists, Nintendo wanted to add another? Seriously, Nintendo? In my Smash Bros.?
In response to all of that, Smash Bros. series boss Masahiro Sakurai has weighed in on the Fire Emblem issue. And, somewhat surprisingly, he acknowledged that yes - Fire Emblem's over-representation has become a bit of a problem.
"There are too many Fire Emblem characters," Sakurai wrote in his latest Famitsu magazine column (thanks, Siliconera). "And there are too many sword characters. I, too, understand. However, these things are already decided, so we move forward. The things I should be thinking about are elsewhere.
"Since there are too many sword characters, we make them all have their own tactics that are unique to the fighter.
"This time around, we brought the experience of immediately playing as the protagonist of a game that people currently play," Sakurai continued, discussing why Fire Emblem: Three Houses was considered for representation in the first place. "At the starting point of its production, we experimented by working with a title that was in development.
"I don't choose the fighters based on my own preference, that's for Nintendo to bring in."
Next up for Smash Bros. is a second season pass of DLC fighters - six more, in fact. Which Fire Emblem character do you want to see next?