Europa Universalis 2 is now free over at GOG
Plus, loads of Paradox Interactive strategy games are on sale.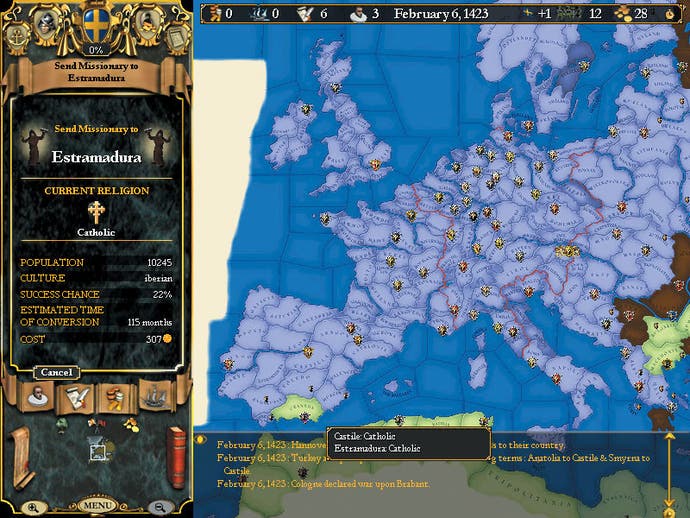 To celebrate the 20th anniversary of the strategy series, GOG has made Europa Universalis 2 free.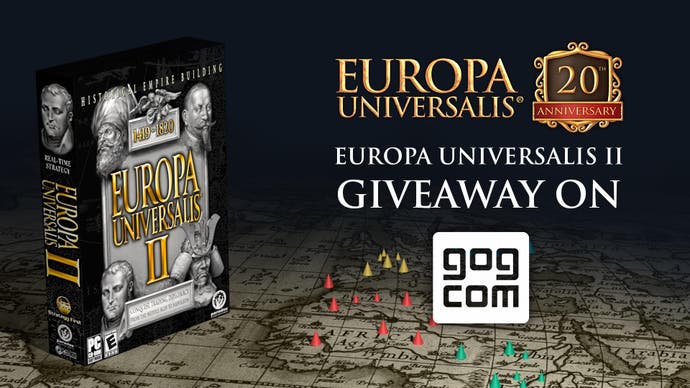 Simply head over to GOG and claim your free copy.
The real-time strategy sim originally launched back in 2011 and allowed you to take control over a single nation across 500 years of history. Since then, three other games have been released in the series: Europa Universalis 3, Europa Universalis: Rome and Europa Universalis 4.
While claiming your freebie, you might want to check out the Paradox Interactive strategy game sale that's also running for the next few days. In it, you'll find big discounts available of up to 80 per cent on a number of the publisher's most well-known series, including Age of Wonders, Stellaris and Hearts of Iron.
Of those, I've found Stellaris to be the most accessible, while the Hearts of Iron games remain near-impenetrable after repeated attempts to appreciate them. For the grand strategy fans out there, though, there's a lot to get stuck into.
As a neat bonus, if you buy at least three games within a single series, you'll also get an extra 10 per cent off. Complete an entire collection and that bonus increases to 15 per cent.
Both the Europa Universalis 2 freebie and Paradox Interactive sale will be available until 24th October.
You can always join us for gaming freebies and offers over at Jelly Deals, or give us a follow on Twitter for regular deal updates from across the net!