Eurogamer welcomes Outside Xbox to the family
New video site run by veteran journalists Andy Farrant, Jane Douglas and Mike Channell.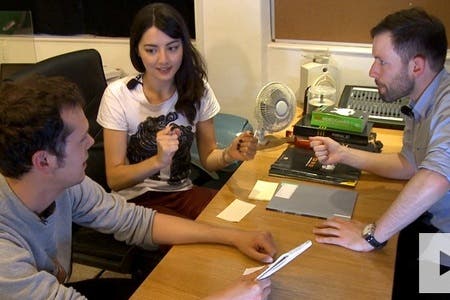 Hello! I hope you won't mind my butting into your frenzied consumption of Gamescom assets, but it's my happy duty today to announce that Eurogamer Network - the company that runs Eurogamer.net - has launched a brand new website dedicated to the Xbox community.
Outside Xbox went live today and has been put together by a few veteran games journalists: Andy Farrant, who previously helped front Inside Xbox in Europe; Jane Douglas, who comes to us from GameSpot; and Mike Channell, who until recently was deputy editor of Official Xbox Magazine in the UK.
We've known these guys for a long time and admired their work from afar, and now they're part of the family. They will be producing daily Xbox video content, which you can catch up with on their site and YouTube, and we'll also feature it on Eurogamer.net now and then.
Rather than blather on about what they're going to do, I'll leave you with their welcome video. Head over to www.outsidexbox.com to check out their their guide to takedowns in Sleeping Dogs, among other things.
Oh, and if you feel like saying hi to them on Twitter, I know they're like that too.