Eurogamer.net Podcast #84
With Chet Faliszek from Valve.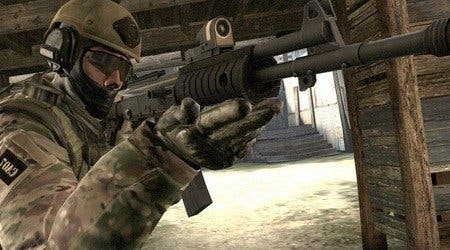 Hello listeners! Welcome to this week's Eurogamer.net Podcast, where Oli Welsh and myself are excited to the very peaks of orgasmic plateau to welcome Valve's very own Mr. Awesome, Chet Faliszek.
Chet joins us ahead of this week's London Games Festival Eurogamer Expo, where he's going to be on the show floor helping people get to grips with the PS3 version of Counter-Strike: Global Offensive, next year's exciting new revision of the best multiplayer FPS ever.
We talk to Chet at length about how Counter-Strike GO came about, what sort of changes have been made to weapon balancing, which levels are included, whether it's still faster to run with the knife - that sort of thing. Valve has promised to lower the barrier to entry while raising the skill ceiling with this one, so we also delve into how the hell they do that.
We also talk to Chet about what it's like to work at Valve, about the upcoming Portal 2 and Left 4 Dead 2 downloadable content and - in light of today's launch of Gears of War 3 - what it's like to be on the other side of the fence when review embargoes lift. If you've ever been curious how the developers view the critics, have a listen for some very polite observations.
Background reading!
The Eurogamer.net Podcast goes out every Tuesday at 5pm UK time.