Eurogamer.net Podcast #41
Medal of Honor! Enslaved! Ellie's birthday!
Following last week's amazing celebrity special, this week on the Eurogamer.net Podcast is another amazing milestone - it's Ellie's birthday!
This means that in addition to informed discussion and debate about Medal of Honor, Enslaved and F1 2010 (well, discussion and debate anyway), we wear important hats (see below) and consider Ellie's career in the context of historical figures such as Sonic the Hedgehog and Princess Diana.
Stream the Eurogamer.net Podcast: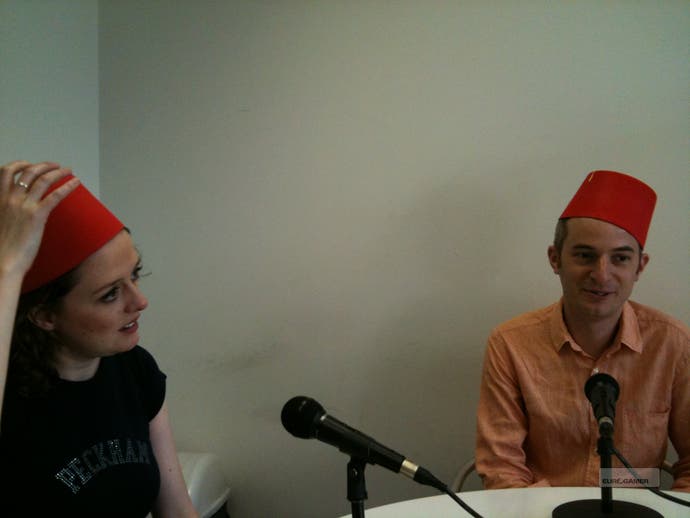 But seriously, we talk about Medal of Honor, Enslaved and F1 2010, giving this podcast a relevance rating of 8/10. Enslaved was last week's inaugural Game of the Week and we expand on that choice, while Medal of Honor could be in the running for this week's, so we finally put the controversy about its setting to rest having played the full thing.
Elsewhere we lament the news that Singularity developer Raven Software has been moderately decapitated by owner Activision, consider SEGA's decision to remove average Sonic games from shop shelves, and offer our own contributions to this week's Forum Affairs thread about words that piss you off.
We also have SHOUT OUTS to a couple of podcast regulars who did heroic things at the Eurogamer Expo, and we're still trying to get rid of Tom's gnome. Amazing scenes.
Background reading!
The Eurogamer.net Podcast is published every Tuesday at 3pm UK time, apart from when we publish it early by accident.