Eurogamer meets Jonathan Ross
Ellie chats to the king of, er, chat.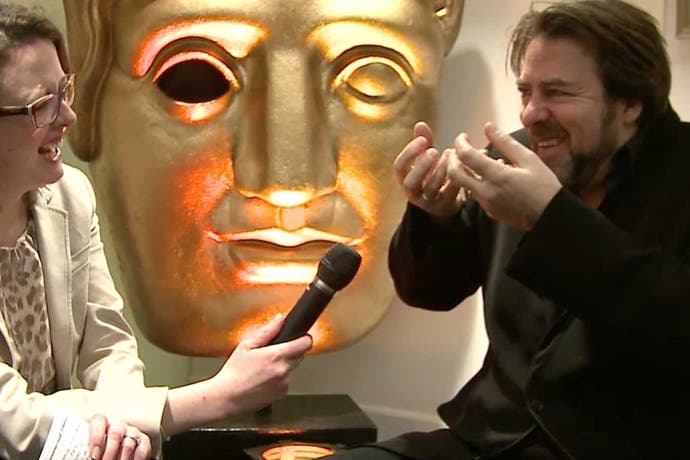 From the Film programme to Radio 2 to his primetime ITV chat show, Jonathan Ross is one of Britain's best-known entertainers. However, he is of course most famous for his role as 'Unnamed Marine' in Halo 3.
Ross doesn't just do voice work for video games - he plays them too. In fact, he likes them so much he's been working on one of his own: Catcha Catcha Aliens!, now available in the App Store. And back in December, he appeared as a panellist on BAFTA Games Question Time, hosted by Eurogamer's own Ellie Gibson. (You can listen to the whole event and watch some video highlights via the BAFTA website, if you're that bothered.)
In scenes reminiscent of Frost/Nixon, or possibly more Oprah/Armstrong, Gibson and Ross sat down afterwards for a chat. Watch the video below to see Jonathan Ross announce Halo 5, slag off Nintendo and do a Peter Molyneux impression.