Eurogamer Expo 2013 Indie Games Arcade line-up
Cars! Puzzles! Jumping! The human condition!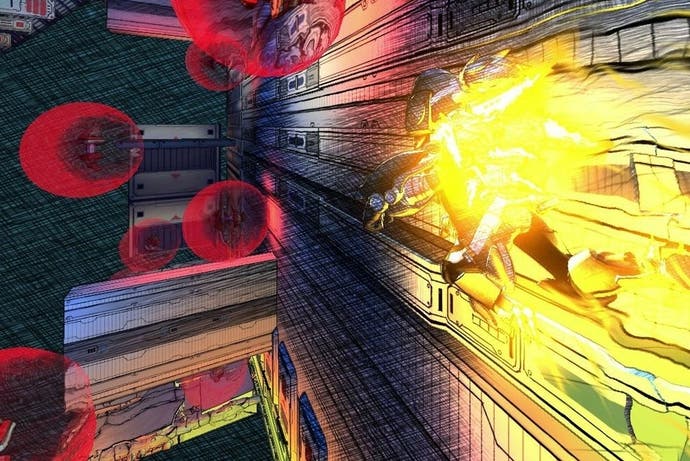 The Eurogamer Expo is always full of big games and new systems and this year will be no exception, but one of my favourite areas is always the Indie Games Arcade, where our curator-hero David Hayward puts together an amazing line-up of exotic games that you probably haven't seen before, let alone played.
This year's line-up is full of beautiful, thrilling, touching and above all interesting games, many of which offer a unique, elegantly presented take on traditional themes. Here's CHROMA, for example, which is a puzzle-platform game based on light and shadow.
Other games take themes that are often located at the fringes of blockbuster games - if they're even officially recognised - and blow them gorgeously and incredibly out of proportion. Cloudbuilt, from Coilworks, is a pretty good example of that, combining 3D platforming, speed-running and incredible supernatural landscapes to stunning effect.
In addition to 16 fascinating PC games, this year we also have a selection of mobile and tablet games. Indie games are often playful and cheeky as well as smartly constructed, and FIST OF AWESOME, which is one of four iOS titles in the Indie Games Arcade, certainly captures that. The Streets of Rage or Final Fight nostalgia and bear-punching lumberjack aspects will draw you in, then the immaculate controls will hold your attention.
Really, though, everything on the list is worth checking out if you're heading to the Eurogamer Expo which, as I'm sure I don't need to remind you, takes place at Earls Court in London from 26th to 29th September. Tickets are pretty much sold out now, but there's a little availability left on Thursday and Friday, so hit up the official website if you're interested and haven't got a ticket yet.
Here's the full line-up of Indie Games Arcade titles courtesy of David Hayward. Thanks David!
PC titles:
Assault Android Cactus, Witch Beam Games
CarTank, RichMakeGame
CHROMA, Mark Foster
Cloudbuilt, Coilworks
Eden Star, Flix Interactive
Endlight, Bigpants
I Get This Call Every Day, David S Gallant
Master Reboot, Wales Interactive
MirrorMoon EP, Santa Ragione
Myriad, Erlend Grefsrud
Shiftlings, Rock Pocket Games
Skipping Stones, KO-OP Mode
Teslagrad, Rain Games
Three Monkeys, Incus Games
Tomb of Rooms, Idle Creations
Xenolith, Snowbolt Interactive
iOS titles:
Anima, OutOfTheBit
FIST OF AWESOME, I Fight Bears
Framed, Loveshack
Out There, Mi-Clos Studio
Full disclosure: the Eurogamer Expo is organised by Gamer Network, which owns Eurogamer.net. Eurogamer staff help curate content and present sessions but have nothing to do with the commercial side of the event. Check out our How We Work page for more information.