Eurogamer Editors' Games of the Decade
Six of our Top Men (and a lady) pick a game they love and explain.
Kristan Reed (Editor, 2002-2008) - Half-Life 2
Dates aren't usually something I particularly remember when it comes to videogames but when it comes to Half-Life 2, two of them are always lodged in my mind. The first is September 30th 2003 - the date that Valve's Gabe Newell promised the game would be out the first time around. I don't think I've ever been as excited about an impending release, before or since.
Even though the game had been in development for nearly five years at that point, it seemed somehow destined to never make that date. Sure enough, just weeks after the announcement, a German hacker called Axel Gembe decided to leak the game's source code and threw the project into crisis.
At the time, it was hard to fathom how a game apparently so close to completion could slip by more than a few months. But this was Valve, a studio famed for taking its sweet time over everything. We probably shouldn't have been too surprised to be kept waiting until the back-end of the following year - 16th November 2004, to be precise - before the game was finally released.
As wee little Eurogamer, we had to wait to play the game like everyone else in the world. Back then the site was still very much in the process of establishing itself and the dominant print mags got all the spoils - the early preview, interview and review exclusives - while we worked from our homes, two people writing an entire website.
In fact, in terms of editorial, Eurogamer was basically still myself and Tom Bramwell at the time Half-Life 2 came out. And he'd recently moved in with me. A two-bed flat in London's NW2, churning out as many words on videogames per week as most entire magazines managed in several months.
Typically around this time, we'd keep ridiculous hours in order to make sure everything got done. Tom would pound out the news quicker than I could speak, and I'd generally spend all the hours when I wasn't sleeping, eating or watching Norwich City lose playing games. At 5.30am on the day of Half-Life 2's release I was sat in front of a 50-inch plasma hooked up to my newly re-specced PC, hammering F5, and following the Eurogamer forum thread.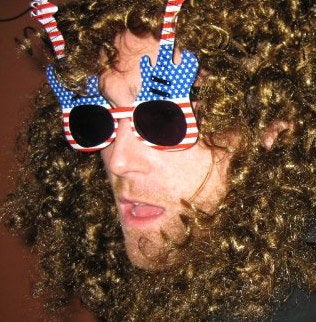 We'd all pre-loaded the files from Steam in the preceding weeks like good little boys and girls, but when it got to 8am GMT, or midnight in Seattle, it seemed to be something of a lottery as to where in the authentication queue you were. Those 19 minutes before the validation process completed were probably the longest I'd ever experienced in more than two decades of playing. Even then, it felt like something would probably fall over at the last minute.
As the first big name game to be made available for download on the day of release, this was something genuinely new and exciting. Being officially From History, when games were communicated to computers via the medium of sound, the idea that the game maker itself was capable of delivering their game on launch day straight to the computer in my house blew my tiny little mind.
Better still, it actually worked. While the internet spoke of all manner of glitches and problems with Steam, I got on straight away and had a seamless experience as I basked in 18 hours of entertainment I will never forget.
The only problem with Half-Life 2, for me, was the weight of expectation. Most of us played the 1998 original in no great hurry. The hype was comparatively minimal and I played it with a rare freedom, blissfully unaware of just how seminal an experience it was going to be. Back then I was only taking my first tentative steps into games journalism, doing piecemeal freelance for PC Zone, and not really looking at games with the critical eye that can spoil some of the magic.
The majority of people playing Half-Life 2 were willing it to be amazing or outright expecting to be blown away. This felt like it could and should be what next-generation gaming was about: new experiences, dazzling technology, compelling, crafted narrative, engrossing atmosphere, intelligent AI, forward-looking design, the works.
Few developers seemed to have the verve to pull off something as intelligently designed as this game, so when it finally arrived it was always going to struggle to meet the completely ludicrous expectations people had. For some, the chief complaint was that This Was Not The Game I Had In My Head, which is obviously never going to happen.
What we got instead was an extremely accomplished, beautifully polished shooter with one memorable set-piece after another. I've always admired how Valve crafts experiences that don't dwell on any particular trick for too long. It gives you a new problem, a contrasting environment, some new toys and perhaps some entirely different enemies and then lets you get on with it.
While the likes of Bungie believed firmly in the 30 seconds of fun over and over ethos for an entire trilogy, Valve preferred to shake things up repeatedly. This deliberate attempt to keep things fresh throughout was risky, for the simple reason that not only have you got to maintain a consistent quality threshold, but somehow keep the audience entertained.
The things that stick in my mind about Half-Life 2 are the things it did first and the things no one has bothered doing since. I loved the idea that you would often face a seemingly impossible situation, only to end up slipping out of it by getting one-time enemies to fight on your side. That glorious moment when the Antlions... Well, let's not spoil it just in case, but it's one of the smuggest realisations ever.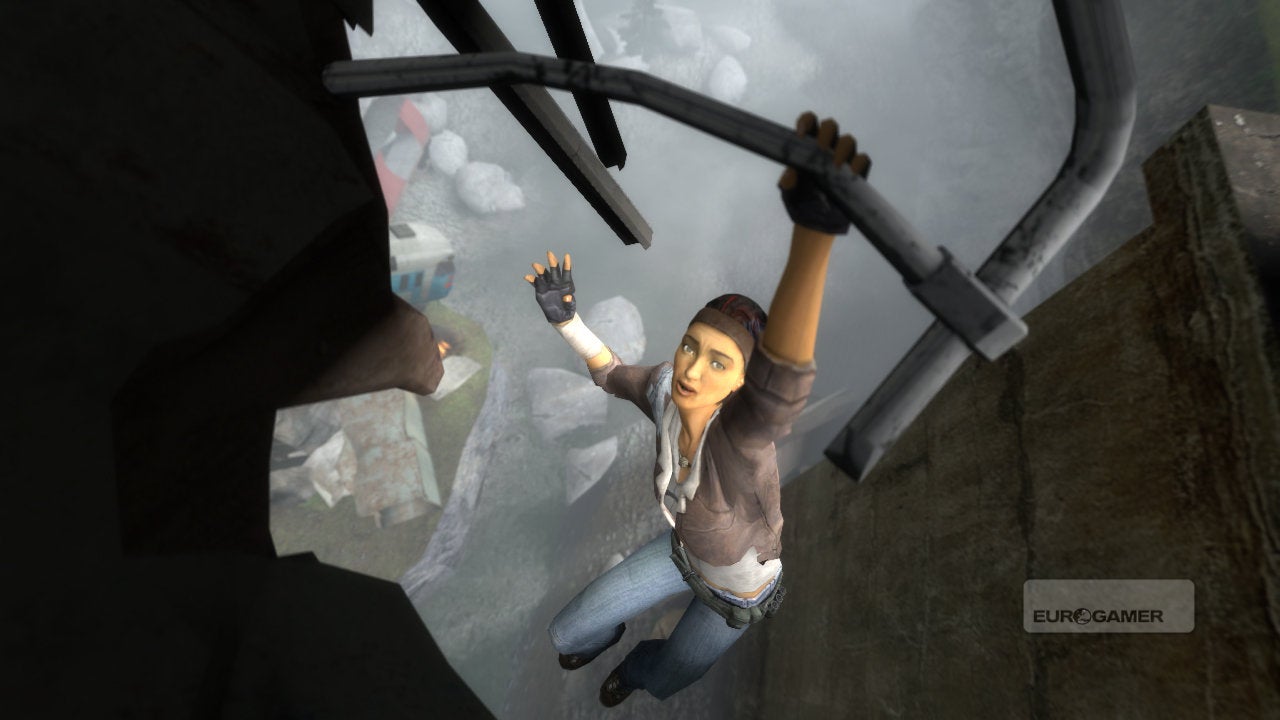 The best fun I had with the game was when I played it in my patented moron mode, trying to confound it with stupidity. One such moment of rampant idiocy was when I was gamely trying to outrun the attack chopper on foot during Route Kanal for a good 45 minutes, diving into concrete pipes, quicksaving like crazy and hotfooting it around in the dogged belief that I could make it with a bit of luck. Of course, I was hilariously wrong, as I often am when it comes to videogame decision making.
If there's one black mark against Half-Life 2, it's that the magic came from experiencing it the first time, at the time. Once you've drawn back that curtain repeat play isn't quite so kind, and sections which you pored over with palpitated zeal can be ripped through in a quarter of the time. You start to notice where the pacing was off, and where sections dragged, and wish there was more attachment to the NPCs fighting periodically by your side.
Now that The Orange Box has long been out, I feel compelled to return once again to give the Combine what for, and listen again to those incredible developer commentaries that shed so much light and shade on how this wonderful videogame ended up the way it did. If you have yet to experience it, or maybe haven't played it since it came out nearly five years ago, join me in some long overdue nostalgia for one of the decade's finest achievements... Then let's start hammering Valve again for news on Episode 3.
Become a Eurogamer subscriber and get your first month for £1
Get your first month for £1 (normally £3.99) when you buy a Standard Eurogamer subscription. Enjoy ad-free browsing, merch discounts, our monthly letter from the editor, and show your support with a supporter-exclusive comment flair!